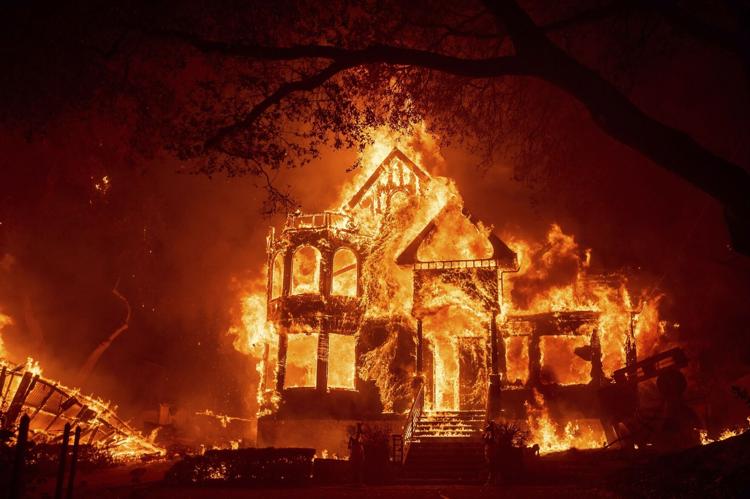 As the West Coast burns, Missourians may be thanking their lucky stars that big forest fires don't rage here. But that raises two questions: Why? And will it always be this way?
Historically, Missouri doesn't have a big problem with wildfires. Typically 5,000 acres of Missouri woods burn each year, compared to the more than 4 million acres torched this year in California. 
Robert Hemmelgarn, a media specialist with the Missouri Department of Conservation, says a fire needs three things to exist: fuel to burn, oxygen to react and an ignition source.
Wildfires typically spread fastest in areas with arid climates, so Missouri's high summer humidity is protective. (See, that blasted humidity does have a benefit.) 
"Typically our fuel sources contain rain that's provided through much of the year, and the trees aren't typically as tall (as in arid climates out west)," Hemmelgarn says.
Missouri also benefits from an abundance of fire-resistant trees like oaks, hickory and redbuds. Thanks to those species, "we don't typically get a crown fire," Hemmelgarn says, which is when a wildfire spreads from the top of one tree to another and can be very difficult to contain. 
As fall begins, humidity decreases, and fire has more opportunity to ignite and spread. Missouri's fire season is just starting. But officials don't expect a bad fire this year. 
However, Missouri's risk of wildfires will rapidly increase over the next several decades as climate change increases days of severe heat and drought. (Data from climate central has shown that by 2050, days of high wildfire risk will have doubled in Missouri, and Missouri's preparedness level was among the bottom five of states surveyed.) More days of extreme heat and drought will increase one of the three key elements of wildfire: fuel.
A 2015 Climate Central report on Missouri's preparedness for climate change-related environmental risks found that there was no statewide plan to adapt to an increased risk of wildfires, droughts or days of extreme heat, which are expected to increase in coming years. Overall, the report gave Missouri an "F" grade for wildfire preparation, citing the lack of planning to properly react to future changes in climate. 
The state hasn't increased its wildfire readiness since then. The Missouri Department of Natural Resources is not aware of a statewide plan to respond to increases in severe weather conditions, communications professional Connie Patterson says in an email interview. 
A debate has been raging over how to prevent forest fires. President Donald Trump said in 2018 that Finland doesn't have wildfires because they "rake" the "floors" of their forests and that California's wildfires could have been prevented if they had raked up more dry vegetation. That dry vegetation can be crucial to the ecology of a forest, however, and removing it still doesn't prevent wildfires.
"These dry fuels we're talking about are also habitat for all kinds of animals and insects," Hemmelgarn says. Fire can also improve soil quality, he says.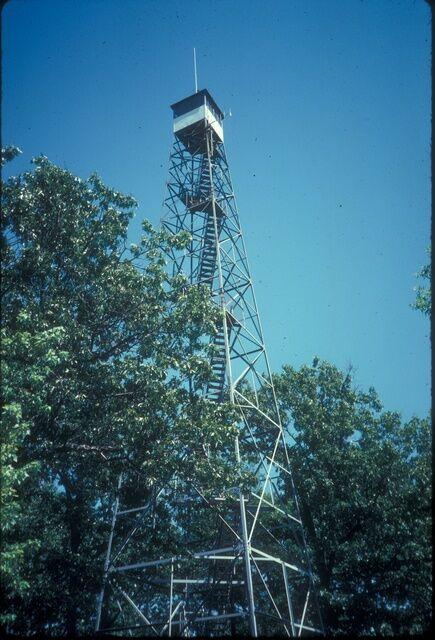 "Fire itself is not necessarily bad," Hemmelgarn says, adding that wildfires started by lightning have always been a natural part of forests' ecological cycles. "There are positive, regenerative qualities attributed to fires."
The Department of Conservation and the U.S. Forest Service both set controlled fires to improve soil health and stop certain dominant plant species from taking over.  One of the additional benefits of conducting planned fires is that future fires will likely run out of fuel if they hit the burned-out area.
State and federal agencies coordinate with local firefighters, who conduct the "prescribed burns" and monitor them to ensure that they are kept within buffer lines of soil or other natural barriers while other local firefighters stand by in case the burn loses control or another fire breaks out.
These controlled burns require close monitoring of the day's humidity, wind speed and direction, all of which have to align favorably. Experts have to make sure smoke from the prescribed fires doesn't reach nearby communities and that the wind speed is below a recommended limit for fire control.
"Not every day is a burn day," Forest Fire Management Officer Jim Cornelius says. Cornelius works with the U.S. Forest Service to oversee forest fire prevention at Mark Twain National Forest, which spans 29 counties across the middle and southern portion of the state. The 3,000,000-acre forest conducts planned burns of 30,000 to 60,000 acres each year, Cornelius says.
This process of burning for a healthier environment, and to prevent fires, may sound strange, but it's a practice rooted in over a thousand years of Native American forest management.
One Native American tribe in Missouri, the Osage, used fires in landscape management since around 500 A.D., Sarah O'Donnell of the Osage Nation Historic Preservation Office* says in an email interview. The ONHPO is an office of the Osage government tasked with ensuring the cultural preservation of Osage practices, lands and archeological sites. As original stewards of the land that is now the Mark Twain National Forest, the Osage people continue to consult with federal and state land management agencies, in accordance with the National Historic Preservation Act.
"The Osage used fire as a tool not only in maintaining healthy forests, but also in flushing out game for hunting," O'Donnell says. "Culturally, fire was a significant element of Osage ceremonial life recognized for its immense power."
*CORRECTION: Sarah O'Donnell works for the Osage Nation Historic Preservation Office. An earlier version of the article misnamed the organization.
Related Articles