Social distancing due to the COVID-19 pandemic has led many people to bring home new pets. All of the Central Missouri Humane Society's adoptable dog kennels and cat cages are empty, Associate Director Michelle Casey says.
"Part of the reason is because people have time for those dogs to transition in their home, bond with their dog," says Melody Whitworth, founder and director of Unchained Melodies Dog Rescue. "The weather's getting nice so they can be out and about with their dog," Whitworth says.
Fostering pets during this pandemic doesn't only benefit the animals. "Especially if you're stuck home and you need some companionship, fostering is just an amazing way to change the lives of shelter animals," Casey says. However, bringing a new pet also come with a lot of new responsibilities and struggles.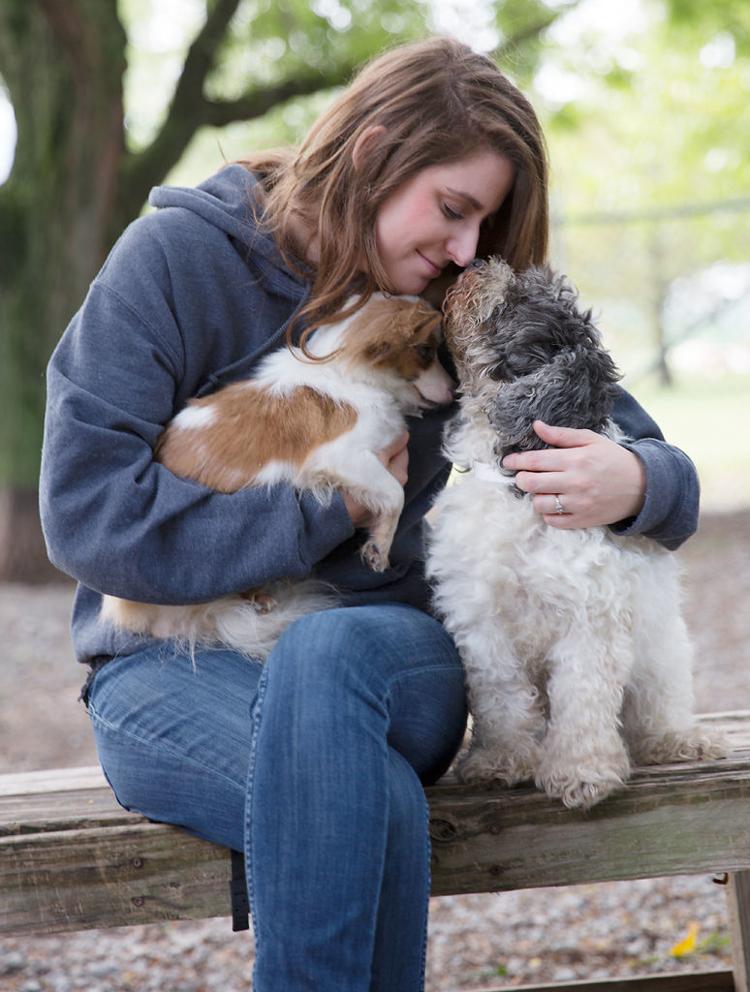 Although adopting is more commonly talked about, fostering is important because it helps the pet transition from a shelter to a home. Whether it's temporary or permanent, here are some do's and don'ts for bringing home a new pet:
DO consider financial costs. "The first year of dog ownership can be $1,000 or more depending on the dog's specific needs and size," says Jordan Holliday, brand marketing specialist with Embrace Pet Insurance. Many rescue groups and shelters provide training and basic pet supplies to people newly fostering pets, but it is important to take cost into account. The cost of adoption can include shelter fees, food, additional fees for renters, yearly vet visits and health check-ups for dental work, vaccinations or heartworm medication. Students in Columbia often want to adopt but are unaware that their landlord might raise their rent if they get a pet, Whitworth says. As far as purchasing pet supplies during the pandemic, local stores such as Lizzi & Rocco's and Treats Unleashed are providing online or curbside shopping options.
DON'T think about your foster pet as your own pet. Although letting go of foster pets can be difficult, it can help to take on a different mindset. "We tell our foster parents that in order to keep a good mindset about fostering and letting the dogs go, you just pretend like you're pet sitting and you don't know when Mom and Dad are coming home," Whitworth says. Gregory suggests thinking of foster dogs as "sleepover buddies" until they find a home.However, if the right fit does come along, adoption is an option. Foster-failing, which happens when foster parents end up adopting their foster pet, is a common phenomenon. Almost all of the staff members at the shelter have foster-failed at least once, Casey says.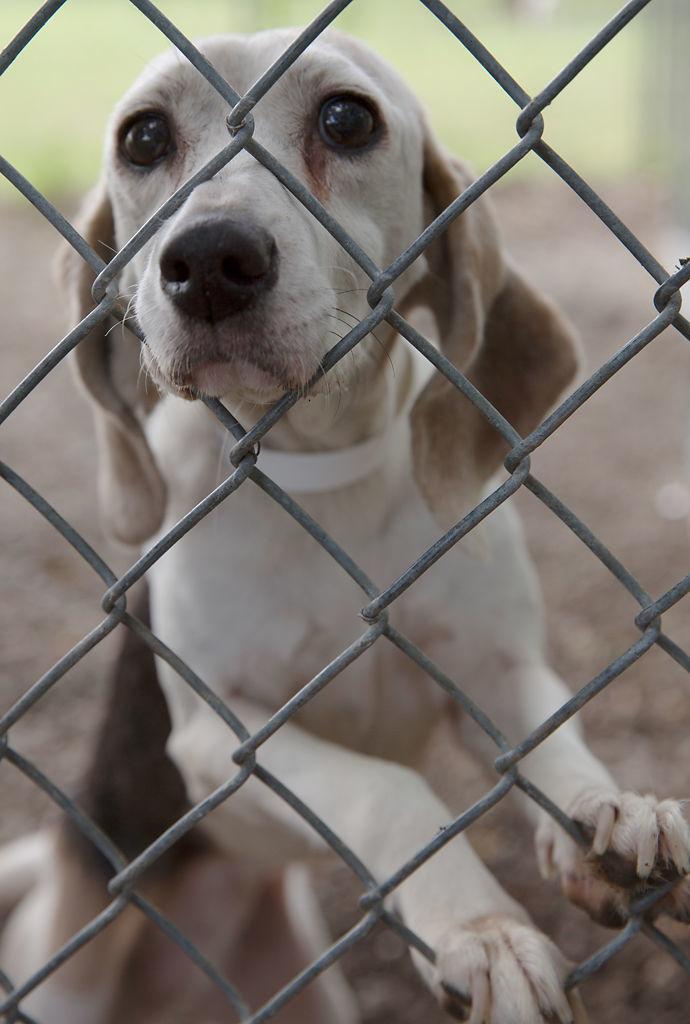 DO spend time mentally and physically training a dog. Getting active with dogs and going on walks can help soothe their anxiety from joining a new home, says Sammi Gregory, who has been fostering from the Central Missouri Humane Society since November. Stimulation prevents behavioral issues. "I think people don't spend enough time with their dogs, exercising them, bonding with them, giving them mental stimulation, training," she says. "People don't realize how much training a dog needs to become mentally and physically happy." And it helps people as well: 93% of dog owners say one of the best ways to de-stress is by taking their dog for a walk, according to a report from Rover.com.
DO maintain a routine. Whitworth says this goes for fostering and adopting. Creating food, crating and potty schedules during quarantine can help cushion the transition that dogs will face when humans return to the outside world, she says.
DON'T foster or adopt on a whim. Making sure a pet is a good fit for your home is important, Gregory says. Whitworth points out that there will be life after quarantine. She wants to prevent people who are fostering from thinking that the project ends after quarantine. "If the dog's not adopted, you have to continue to take care of it until it gets adopted," Whitworth says.
As far as adopting goes, consider what fits your lifestyle. Don't just get a pet because it looks cute, says Giulia Hall, operations director of the animal rescue group Second Chance. Different types of pets fit in better with different lifestyles. "If you are lazy, don't get a dog breed that needs a ton of exercise just because it's pretty," Hall says.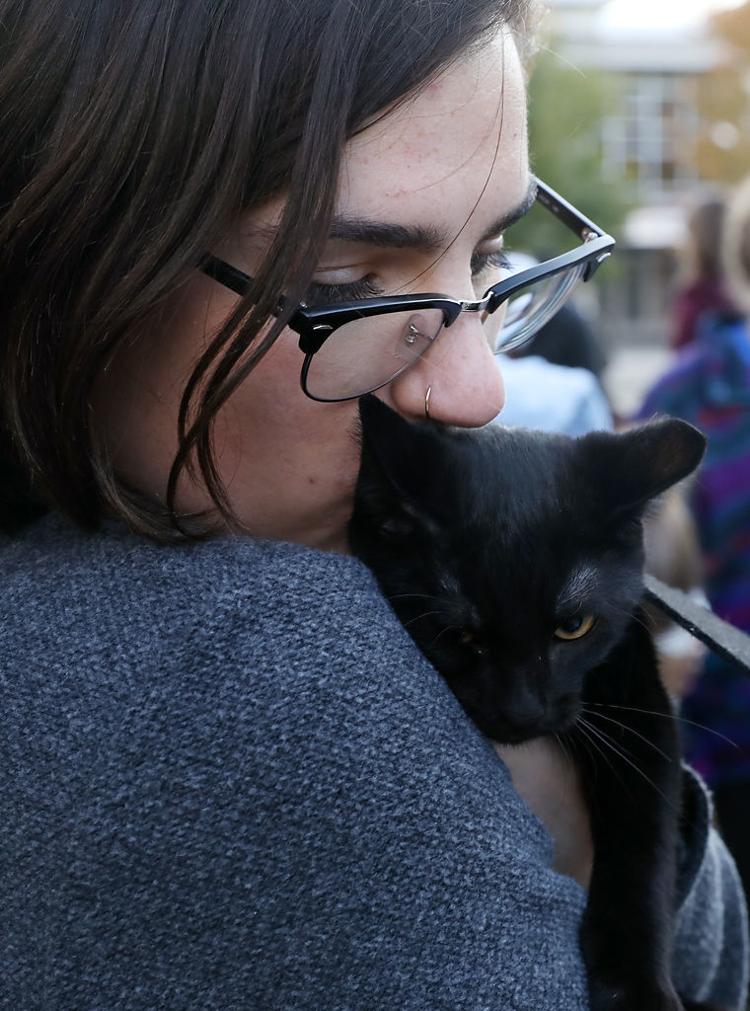 DON'T expect everything to go smoothly. Going to a new home can be a scary situation for animals. "It may take them a little bit of time to warm up," Casey says. She suggests giving an animal at least three days to start to adjust. It can sometimes take a week or two for an animal to get comfortable, she says. It's also important to remember you're not alone — the Humane Society will help with any issues in the transition, such as housebreaking or litter box training.
DO foster at the right time. "There will be a second wave in the rescue community after this pandemic is over because people are going to be financially strapped, and a lot of times that's when they relinquish their animals to the shelter or they reach out to rescues," she says.
Kitten season, which typically begins around March, is in full swing. "We're always trying to recruit new volunteers and new foster parents who are comfortable learning how to handle neonatal kittens because that's certainly a need that we have," Casey says. She expects to see a significant increase in kittens coming into the shelter throughout the rest of the spring and summer.
"We're just hopeful that you (fosterers) find this to be a very rewarding experience and continue to foster even after this pandemic is over because hopefully now people realize the need of foster homes in our community," Whitworth says.
Related Stories