Looking for a way to kill some time? Gardening could be the perfect new hobby for you.
Working and studying from home could be a great opportunity to start a garden and have your own supply of food right at home. Hardware stores are deemed essential and they will continue to stay open during the current COVID-19 stay-at-home order. Home Depot and other hardware stores are still open and have seeds and seedlings available to jump start your spring garden. The Columbia Farmers Market is also open and has curbside pickup available as an option. 
CoMo Grow Supply is selling beginner gardening kits for kids, which will include helpful tools to start a garden, giving parents and kids an activity to do when staying at home. The kits will include sunflower seeds because "they are very good for kids, not a lot of work and they grow huge out here," said Thomas King, owner of CoMo Grow Supply. "Something the kids could do is go out and pull the roots and break up the dirt with a shovel or an axe."
Preparation is key to a successful garden. Vox researched the best vegetables and fruit you can plant this time of year and put together a step-by-step guide on how to plant your fruits and vegetables.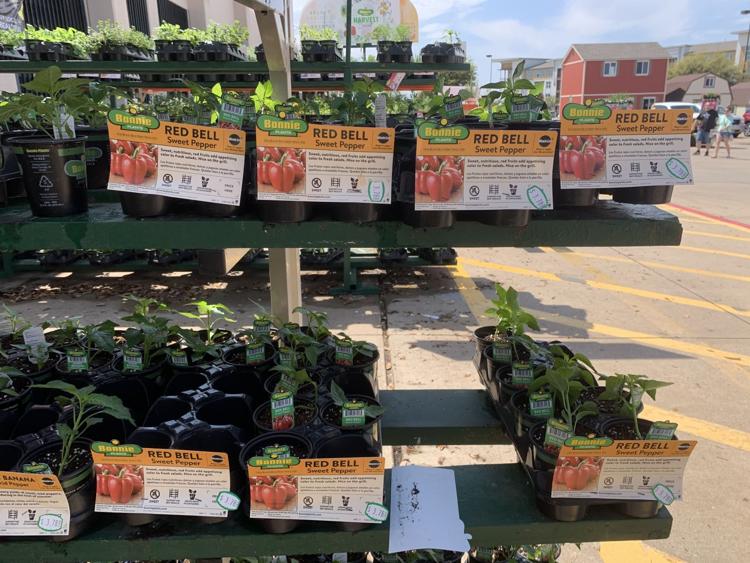 Step 1: Prepare the soil
The garden or planter should be placed somewhere it can receive six hours of sunlight a day.  If using potting soil, it should be mixed with fertilizer or compost for best results. It should be light and fluffy so it will have air and plenty of moisture through the soil. "You need soil and drainage and then the plants will do the work from there," King said. The perfect pot should be between 18-24 inch diameter. Smaller pots do require more water and feeding for the plant. Make sure the pots have draining holes. 
Step 2: Pick the plant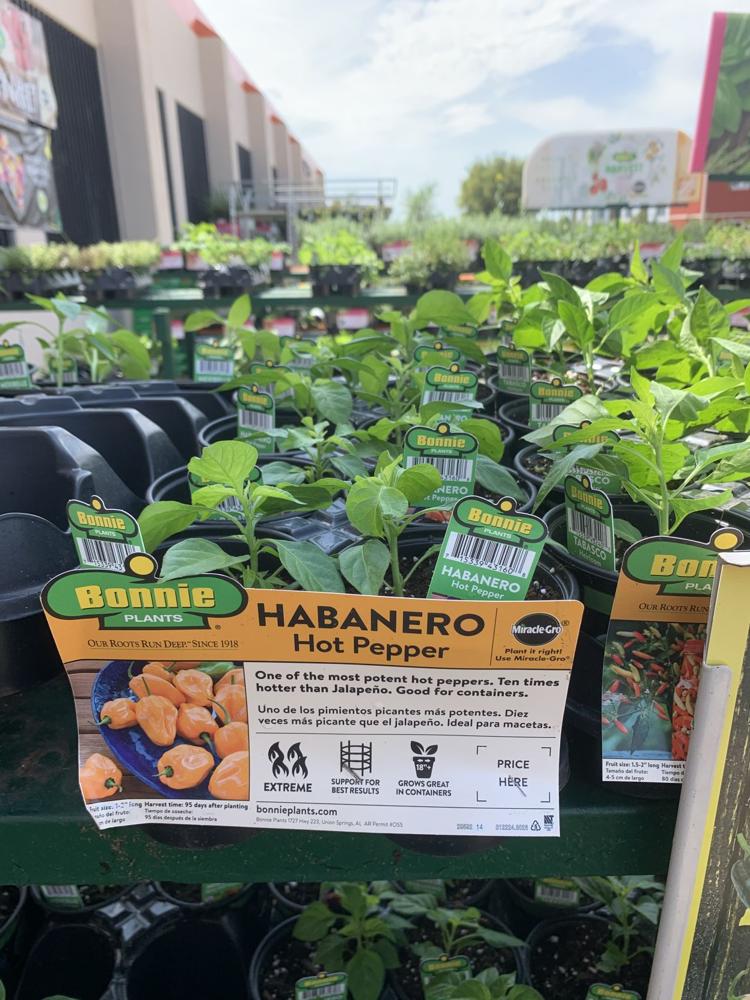 We decided to plant tomatoes because they can be used for breakfast, lunch or dinner. According to MU Extension, in central Missouri, the best dates to plant tomatoes outside are May 5 to 20, or a bit earlier if gardeners are able to protect the plants from frost. Home Depot they currently has all sorts of tomatoes, sweet peppers, hybrid peppers, hot peppers, strawberries, watermelon, cantaloupe, cucumbers and squash. "Tomatoes are a good one early out in the year, sunflowers are good too and pollinator plants and flowers will bring hummingbirds and bees which are very essential," King said. 
Step 3: Plant
For tomatoes, you should dig a hole that is as deep as the plant is tall. Then you're going to bury the plant two-thirds in the soil, and only the top of the plant will remain seen. It's best to leave an inch or two between the plant and the edge of the pot. The space allows the plant room to grow its roots in all directions. In the planter you want to space out all the plants so you fill up the box. If you want to plant in the ground, Heather King and Thomas King recommend using black plastic, then topsoil or bedding soil and material that helps with drainage because Missouri gets a good wet season.  
Step 4: Water
Tomatoes need approximately one to two inches of water a week. However, in areas that have more hot, dry and windy summers the plants will need more water. It's good to water your plants in the morning and check again in the afternoon when the temperature rises. When temperatures start getting higher, you might want to start watering your plants twice a day.
Step 5: Grow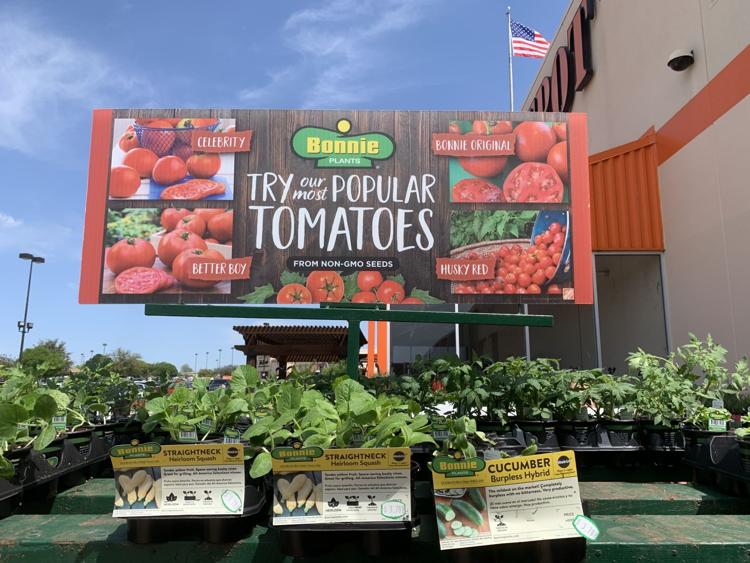 Once planted, the tomatoes will start growing slowly and start taking shape over the next two to three weeks. Then they will grow larger over the next three to five weeks. This stage will result in mature green tomatoes. After reaching the mature green stage you'll see the tomato start taking on color and growing to the expected plant. Tomatoes will begin producing fruit 40 to 50 days after planting. If you choose to use seeds, you can start them inside and then slowly transfer them outside when the weather is constantly between 50-60 degrees. "Just use paper towels to germinate and then transfer them to a pot or garden to grow,"Heather King said. 
According to the Missouri Botanical Garden's guide to gardening by the month, April is a good time to plant broccoli, Brussels sprouts, cabbage, cauliflower, lima beans, cucumbers, melons, okra, watermelons, green beans, summer squash, sweet corn, and cucumbers and begin setting out transplants of tomatoes, eggplants, peppers and sweet potatoes. 
Pick your favorites — we're rooting for you. 
Related stories