You're a Roots N Blues virgin. We get it; it's OK. We all were once. You might not know exactly what to expect or what to do. You've done your research on transportation, how to load money onto your bracelet, and about what artists to see thanks to the wealth of knowledge that is Vox's Roots N Blues coverage. But when you find yourself actually at the magical gates of Roots N Blues, where do you start? Here are some tips I learned from my first Roots N Blues experience and some advice from music festival veterans and first-timers alike so that you can make the most of the festival weekend.
You can take a shuttle from Downtown, an Uber, a bike, or even have a friend drop you off to get to the festival, but walking is also an option. Though the Roots N Blues website claims the entrance is a mile from downtown and only a 16 minute walk, I would caution that it all depends on the route chosen. Take into account time waiting at crosswalks and walking to the correct side of Stephen's Park when you get lost like I did. Walking from downtown could still be a great choice, but take into account the weather, consult a map, and maybe pull up Google Maps to make sure you're really taking the shortest path possible.
To gain access to the festival you will be given a bracelet. These are made of a soft fabric that is secured with a black bead and also has your cashless card on it that you'll need to buy anything at the festival. What you may not realize, however, is that once you slide the black bead up to secure the bracelet on your wrist, IT CANNOT LOOSEN. Teeth inside the black bead prevent it from sliding backward which is fantastic until you want to take it off to keep as a memento, take a shower or make it too tight and cut off your circulation. Here's a handy YouTube video demonstrating hacks for getting the bracelet off again.
You'll see when you arrive that there are basically three seating options available to you: hay bales, the grass, and a few picnic tables. Every repeat Roots N Blues visitor I spoke with shared this piece of advice: Bring your own seating!
John Wendland, a three time Roots N Blues visitor who drives in from St. Louis, said that his festival essentials are lawn chairs and blankets.
"We usually choose a spot near where the musician we want to see is performing and then set up a base camp," Wendland says.
Knowing in advance which musicians you want to see most and which stage they'll be performing at can help you to strategize where you might want to settle on the festival grounds whether it's closer to one of the stages or the rows of delicious food options.
Just be careful that your chairs are light enough to carry to the festival but sturdy enough to take some wear and tear. Katy Brandes, a first time festival-goer spending the weekend with several close friends, learned this the hard way when her chair's legs gave out on her and she ended up closer to the ground than she'd have liked.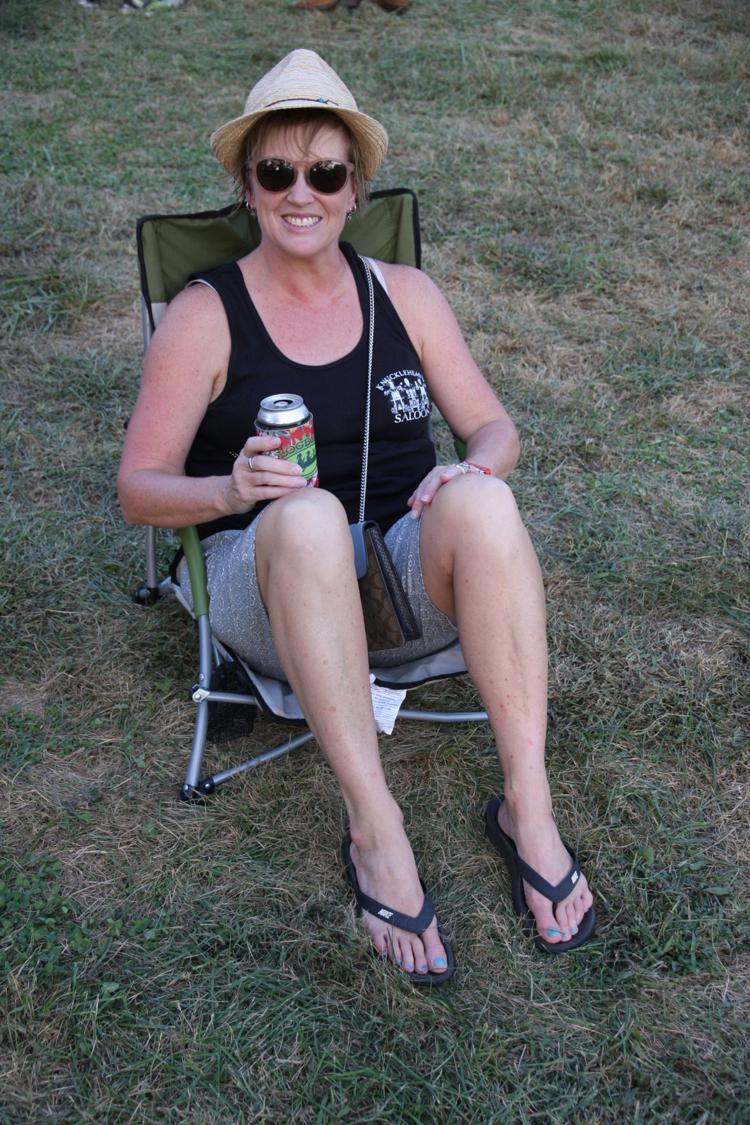 From day to day the festival weather can be unpredictable, so its best to be ready for anything.
"I'm a huge fan of Marren Morris and even though it's supposed to rain this weekend I'm determined to see her, come hell or high Missouri water," says Sydney Turner, a first time visitor to the festival. Turner filled her backpack with a rain jacket, a rain poncho, rain pants, blanket scarf, and extra socks in case the pair she was wearing got wet and muddy.
"Of course I'm excited to see the headliners but I'm equally excited to get to know some of the other artists," Turner says. She encourages first time Roots N Blues visitors to check out all of the acts and embrace the chance to diversify their musical knowledge. Plus, you never know who could end up being a big star and you can say you saw them starting out at Roots N Blues.
If you really want to get the full Roots N Blues experience and know what you're doing, volunteering might be a great fit (as well as a ticket discount). Hailing all the way from Germany, Martin Paridon and his girlfriend Evelyne Briseboise chose to volunteer at Roots N Blues as the perfect way to end their eight day trip exploring the U.S.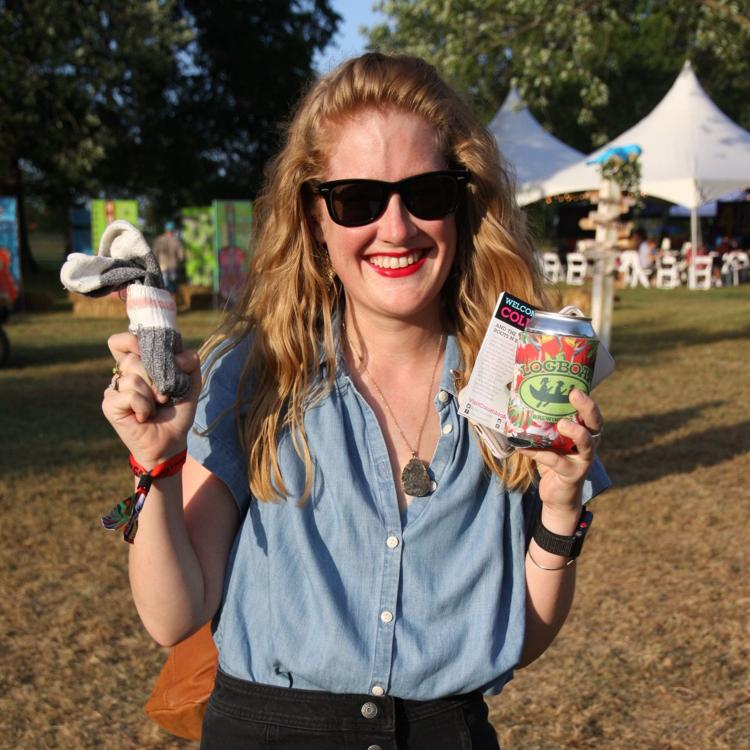 "I was trying to see John Prine and Jason Isbell in this trip and then I saw there was this festival with both of them," Paridon says. He has been to several heavy metal concerts but only recently discovered his love of bluegrass.
"We wanted to live the experience," Briseboise says. "We saw the pictures of hay bales and things like this and were like 'we should do it!' For Germany it is not common to see like a country festival."
"I would also recommend getting an Airbnb as hotels can be more expensive," Paridon says.
The term music festival brings to mind for many millennials images of colorful, eccentric festival wear you might see at Lollapalooza or Burning Man. While dressing creatively is definitely an option, many festival-goers opt for more casual attire that is light enough to not overheat during the day but won't be too chilly in the evenings.
"I recommend wearing layers," says Lori Mustain, a 10-time Roots N Blues guest. She also had a small electric fan to keep cool and a flashlight for walking around the grounds after sunset. "And don't forget to bring a smile!"
Related Stories