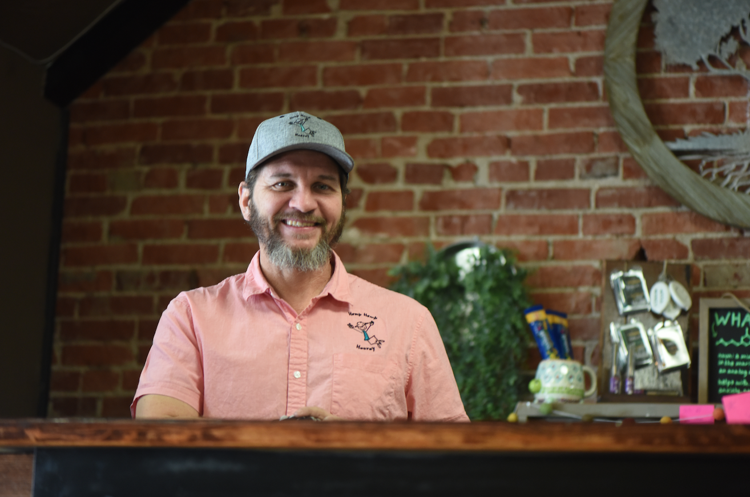 The terms "hemp" and "cannabis" can spark a range of reactions. Some retreat; others lean in. Kevin Halderman takes either as an opportunity to educate people about the hemp plant, known botanically as cannabis sativa, and how it's different from its marijuana cousin, cannabis indica.
Halderman is co-owner of Hemp Hemp Hooray with his wife, Nikki Halderman, and their friends of 20 years Jill and Jack Hartman. They opened the shop in Osage Beach in March 2019, and added the Columbia location in November that year.
Hemp and marijuana contrast in appearance and chemical makeup. Both plants contain CBD — or cannabidiol, but the amount of CBD differs greatly between the two. The chemical responsible for psychological effects is THC, or tetrahydrocannabinol. Hemp is regulated by the Food and Drug Administration and has a max THC level of 0.3%. Marijuana, on the other hand, can contain between 20% and 30% of THC.
The hemp flower contains CBD, which can be extracted and blended into oils, lotions and supplements. Those concoctions are some of what Hemp Hemp Hooray sells, along with products like actual hemp flower buds for smoking or vaping. Some of the purported benefits of CBD are that it relieves pain and reduces anxiety and depression. No CBD products have yet been approved by the FDA.
Cannabis is not just a plant to Halderman; it's a holistic remedy that he says can help a lot of people.
What benefits have you experienced from hemp products?
It's really allowed me to calm down. I was always a little bit hypersensitive. Not anxious or anything else like that, but I had a short fuse, very short fuse. And after a long time of this, everything has allowed me to just function and just say, it'll be OK.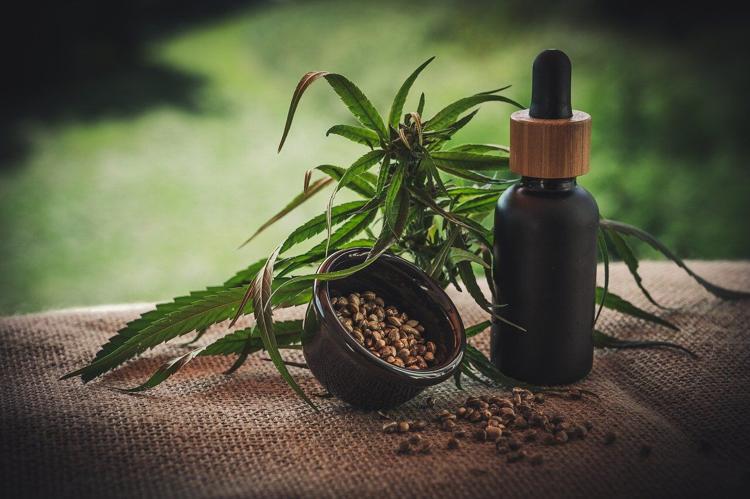 How have perceptions of cannabis changed over the years?
The biggest growth of cannabis users right now is over (age) 60. A couple of different reasons for that are they've been indoctrinated into big pharma for a long time now. So they're wanting to get off of five, 10, 20 pills a day. But also, they're coming to realize that the prohibition of cannabis maybe was a lie and can benefit them.
How do you keep up with the evolving cannabis industry?
I don't sleep. I read everything I can get my hands on and (watch) tons of videos. YouTube is crazy for seminars, especially now everybody's putting everything on a webinar and putting it out online. And that information is just invaluable
You're in the business of relaxation, but, funnily enough, that can be stressful. What do you do to relax?
The hot tub. No, seriously. I (also) ride motorcycles a lot — I have four of them.
What's your go-to snack when you have the munchies?
Shortbread cookies and ice cream. I found these Archway shortbread cookies; I ate a whole box of them in three days. I get Häagen-Dazs ice cream and Ben and Jerry's in the pints. I'll get four and five at a time, and they will last me weeks. 
Related Stories