Halloween has come and gone, and it's time to put the skeleton decorations back in the closet until next year. Flowers are a fun way to get creative with your autumnal decor, and according to Home and Gardens, dried flowers are one of the top flower trends for 2021. Vox spoke with some of Columbia's decor and flower experts and put together a list of creative ways to incorporate dried flowers into your fall decor.
Dried Flower Bouquets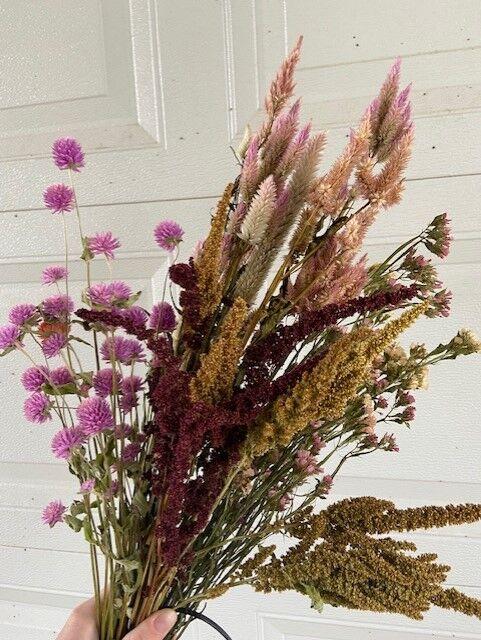 A simple way to elevate your decor is to replace the traditional bouquet centerpiece with dried flowers.
"Anything that you would use a normal flower for, you can use a dried flower," Kelly Gilion, owner and designer at Plume, a self-described brick-and-mortar Etsy shop in Columbia, says. "The dried flowers just have more of a vintage, antique, romantic feel to them."
This simple switch from fresh to dry can completely change the tone of your room. You can also reuse your pumpkins from Halloween to add a creative pot, taking your floral arrangement to the next level.
Wreaths
Wreaths are staples during the holidays, but using dried flowers is a fun way to add a twist to a classic decorative piece and use them in your fall decor before the holiday season.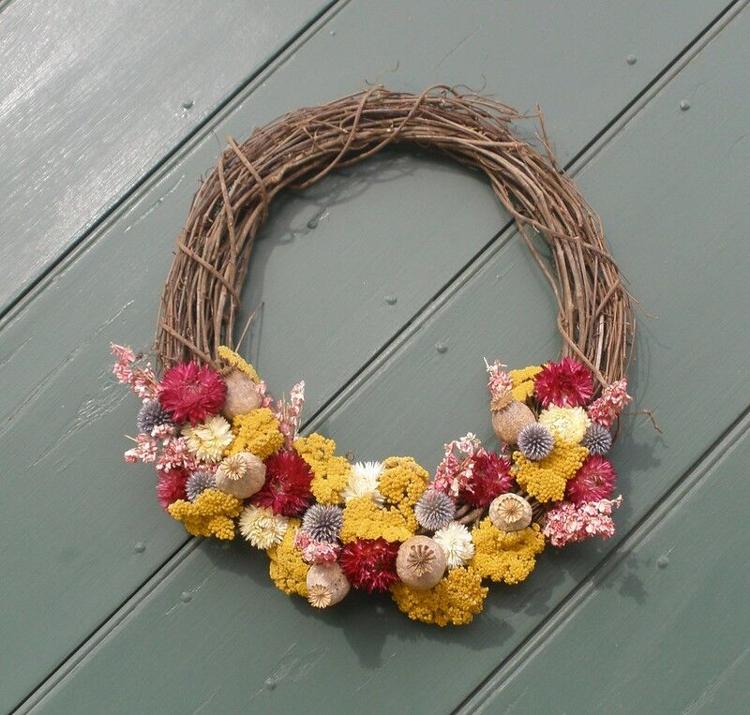 Creating wreaths using dried flowers can be a great DIY opportunity, or you can buy a premade wreath locally. The key to selecting the perfect fall wreath is choosing seasonally appropriate colors.
"I have dried flowers in my home all year," Joan Dyer, founder of Columbia apple and flower farm Cultivate Co., says. "You can buy really bright, beautiful dried flowers for spring, and you can buy more of the muted tones to go with the fall vibe."
Wall Art
Dried flowers last much longer than fresh flowers, which allows for more creativity with projects. One way to experiment is to incorporate flowers into wall art. Some popular DIYs are hanging small bunches of dried flowers along a string, creating a unique version of the traditional holiday garland.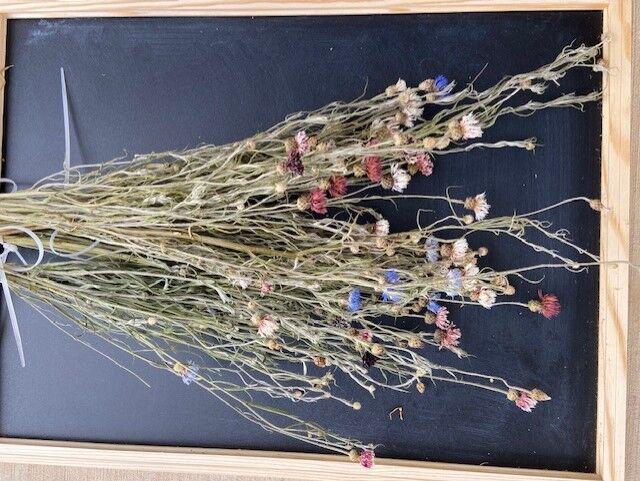 Another wall art idea is framing dried flowers and displaying them. You can change the flowers seasonally and keep the decor up year-round.
"Anything with dried flowers or dahlias is a must in the fall. Here, we dry celosia, gomphrena, bachelor's buttons, cress, feverfew, grasses, mint and amaranth for dried flower bouquets," Dyer says.
Dried flowers are a great way to liven up a space and bring in some seasonal cheer.
"I think anytime you can bring flowers or nature inside, it just adds some bit of peace to your home," Dyer says.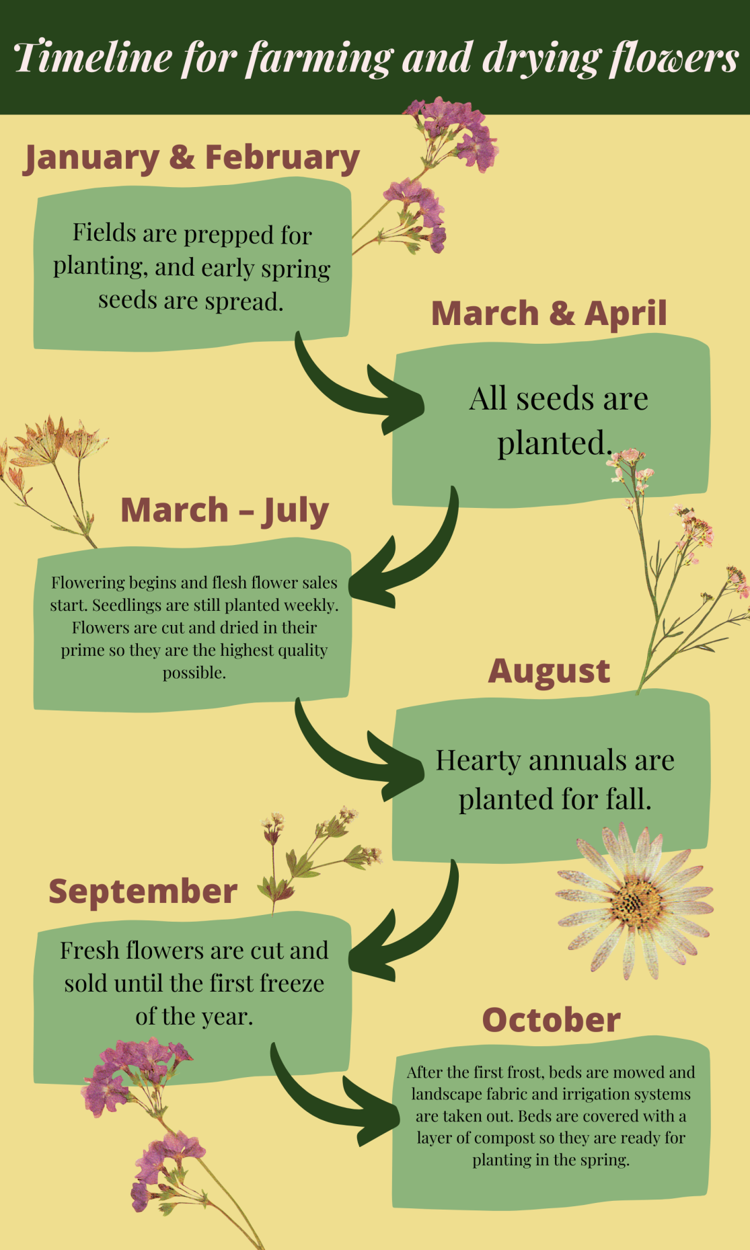 Related Stories