In center field of a rundown and unkempt baseball field near Gravesend Bay, New York, in 1956, a 12-year-old Joe Polacco was bored during batting practice. A hit ball rarely traveled his way, and he began pacing to pass the time. He noticed rocks jutting out from the field, and when he kicked one over, it revealed a black widow spider underneath.
Polacco, who would one day become a poet, author and professor at MU, sprinted from his position in center field to a pile of equipment and snatched a baseball box, which he carried back to center field. He coaxed the black spider with the red hourglass on its abdomen into the box and brought it home to add to his collection.
Home was the back of his father's linoleum store in the Bensonhurst neighborhood of Brooklyn; the basement doubled as inventory for the store and a laboratory filled with Polacco's jars of spiders — including multiple black widows — and "little critters." He raised the spiders by feeding them mealworms and flies until they had babies. Eventually, baby black widows skittered across his homework assignments while he worked.
All this led the older kids in the neighborhood to bestow Polacco with the nickname "Spider Joe." One winter, after Christmas had passed, a group of these older kids dragged a dying Christmas tree to the street and lit it on fire. As Polacco exited the train station to return home, the older kids held up a worm in front of him and tossed it into the fire. Polacco didn't hesitate to follow it into the blaze.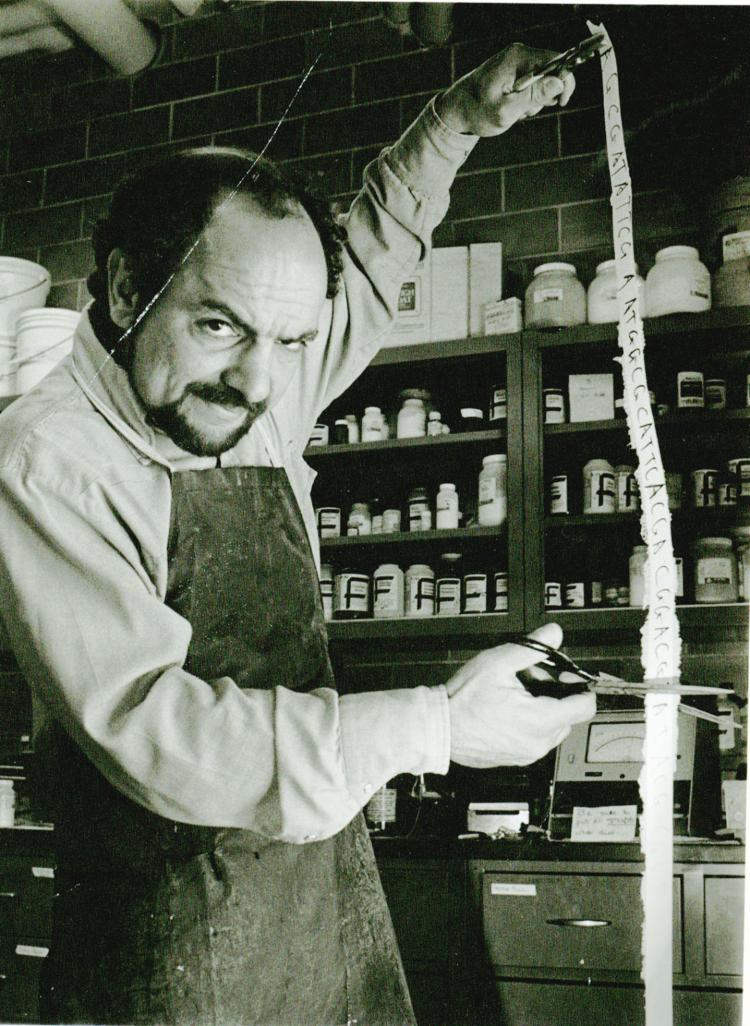 Polacco has always possessed a curious mind, a love for insects and an affinity for science. Growing up in Bensonhurst, he regularly read Scientific American and watched a New York public television show about a man who collected insects for the American Museum of Natural History. It was never enough for Polacco to scratch the surface of a subject. 
"If you find something that Joe Polacco doesn't know about, let me know," says Bruce McClure, a long-time colleague and friend at MU.
Polacco's love for science as an adolescent led him to apply for entrance into the prestigious Stuyvesant High School, a science-focused school boasting notable alumnae, including four Nobel laureates, Lucy Liu and Thelonious Monk. Stuyvesant reinforced his passion for science and nature, and soon he was off to study biochemistry at Cornell University before earning a Ph.D. in the subject at Duke University.
In 1979, professor Doug Randall was recruiting six people to join the biochemistry department at MU and wanted Polacco to be one of the six.
"When I look for people I like to have as colleagues, I want people who are inherently inquisitive about what makes things happen and how they happen," Randall says. Polacco fit Randall's parameters to a tee, and Polacco's creative thinking made him stand out.
Polacco's science-related prowess was proclaimed by McClure, Randall and fellow colleague David Emerich, who arrived shortly after Polacco in the early 1980s. Polacco's research has centered around urease roles in plant metabolism and defense, as well as nitric oxide synthesis and function in plants, and he and Emerich have often collaborated during their overlapping tenures at the university.
"He's got vision," Emerich says about Polacco.
Polacco also has a gift for communication. That gift fused with his vision in the form of the class Biotechnology in Society, for non-science majors. Polacco and Emerich taught the class together for many years after Polacco came up with the idea for the class during the '90s. Polacco understood that, while scientists naturally understand the work they're doing, the general public is often at a loss for what new scientific breakthroughs mean.
"That class has become extremely important for people to know what kind of things scientists are doing and how it can affect human populations, decisions, politics, economics and health care," Emerich says.
Melody Kroll, who works in communications for the MU biology department, describes Polacco as gregarious and a conversationalist. Kroll came to know Polacco after writing a story about him in 2008 for MU's Interdisciplinary Plant Group. Polacco was retiring and heading to Brazil at the time. The two kept in contact after the interview and became friends. Nowadays, Polacco refers to Kroll as his "literary angel."
Polacco himself has since ventured into a literary career. "I've always had this thing about writing," he says. In 2016, he published Vina, A Brooklyn Memoir about his mother, who had recently passed away from cancer.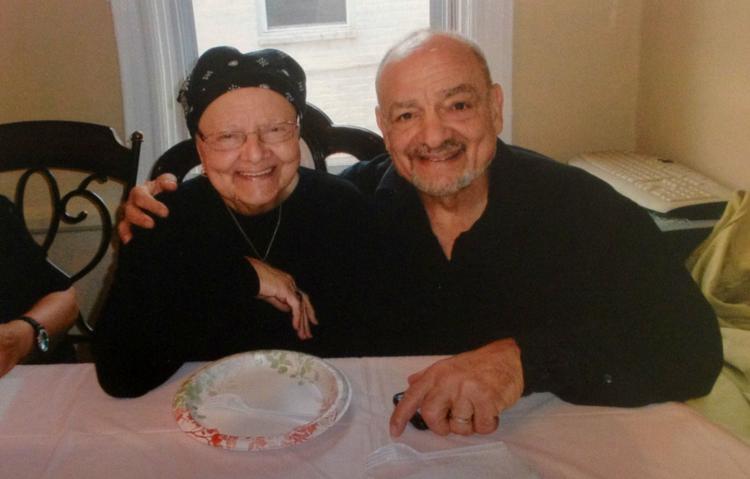 His scientific endeavors often found him in Spanish-speaking countries, where he stretched his skills as a poet. During his time at Cornell, Polacco spent eight weeks in Honduras in the summers of 1964 and 1966, solidifying his Spanish. In 2000, he had a seven-month sabbatical in Spain and wrote a poem to "Lady Spain" at its conclusion. He continued writing poetry in English and Spanish and had two bilingual poems appear in the first edition of the Corazón Land Review in 2013.
Within the biochemistry department, Polacco is infamous for crafting limericks for colleagues during celebrations. A limerick is a comical poem, usually poking fun at the subject. "They're always so perfect to the individual," Randall says. "He's very insightful of people's nature." Despite Polacco's adoration for writing poetry, he never considered writing memoirs or novels before the passing of his mother.
When his mother's cancer returned and was diagnosed about 14 months before her death, Polacco made monthly visits to his old home to spend time with her, but also to collect stories about her from her friends. He received a wealth of touching testimonials that led to a realization of, "Why don't I just put this together (into a memoir)?" he says.
The process deepened his love and interest in writing. Polacco, now a professor emeritus at MU, says his interest in biochemistry is waning, though only slightly, and his research and course load aren't as time-consuming as they once were. He's working on a family history novel that travels through four generations, beginning with his great-grandfather in Naples. He's also actively involved with the Columbia Chapter of the Missouri Writer's Guild and will be at their table during Art in the Park this month. 
For all his accomplishments, it's Polacco's sense of humor and self-effacing nature that keep him grounded — and personable. During a poetry reading at Yellow Dog Bookshop in April, Polacco read after a talented poet and quipped that he felt like he was following a Nobel Prize winner. When speaking about the success of his mother's memoir, he attributes much of it to the testimonials he received instead of his own writing.
Polacco is considering fully retiring from the biochemistry department soon. Usually he would read a limerick to introduce the retiree at a celebration, but what does he think about a colleague doing it for him? "I would love it," he says, adding that he exchanges limericks through email with several colleagues he believes are talented.
No pressure.
Related Links