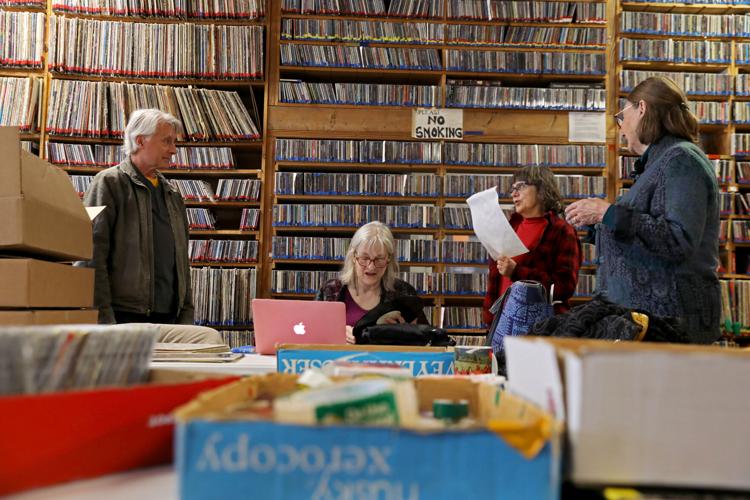 Community radio station KOPN has resided on the second floor at 915 E. Broadway for almost five decades. The lease for its current space will be up in late June, and rather than continue renting, KOPN bought a new home on Bernadette Drive.
This move has been a decades-long dream for those at KOPN, and now the stars have aligned, says interim general manager Sarah Catlin.
Board President Linda Day was determined to locate a building as station members grew desperate for a new location. It took 18 months to find one.
"She got to the point where she was driving down the street and cold-calling places saying, 'Hey, I got a radio station, and I like your building. Any chance you'd want to sell it?' " Catlin says.
The new space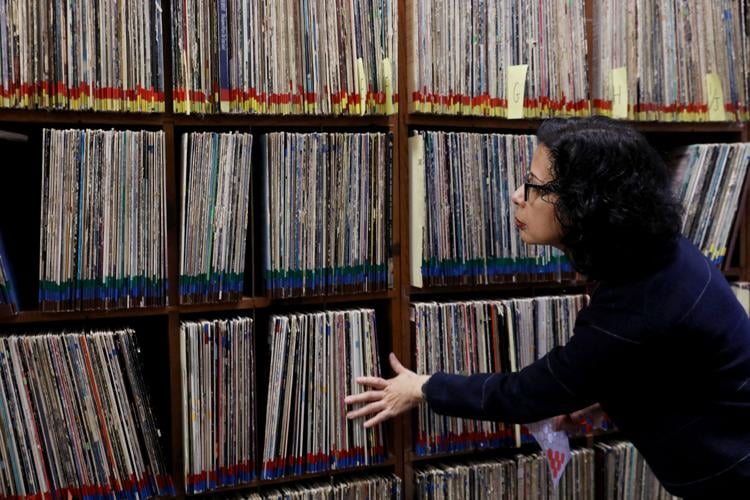 The Broadway location had steep stairs, which made it inaccessible for wheelchairs and difficult to navigate when carrying heavy equipment.
The new location is about 600 feet smaller than the Broadway space, but unlike the downtown space, there are no pillars or walls that need to be worked around. Kevin Shults, a nighttime programmer, says this will make it easier to hold meetings or host small concerts and other gatherings, which is something station staff really wanted to accomplish.
However, that means some of the album library must go. The Broadway space housed roughly 31,787 vinyl records and 31,912 CDs on towering shelves. Lutz says the collection has grown so much because of donations.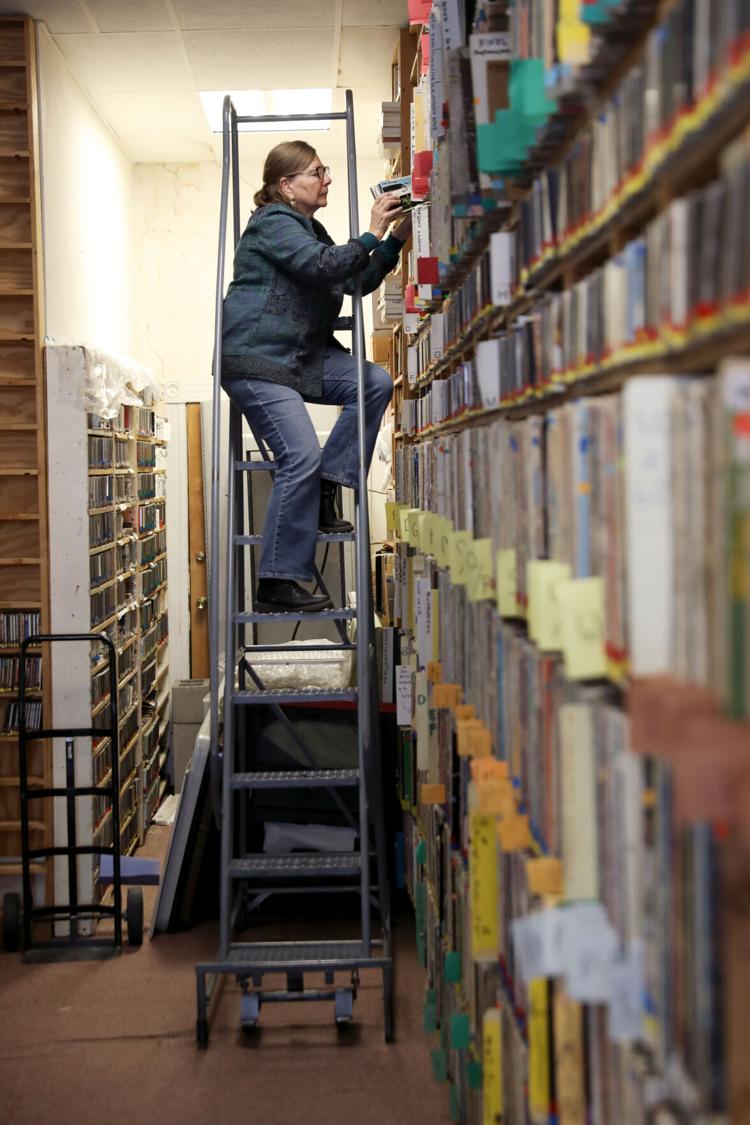 Staff and volunteers are leafing through every record and CD to decide what to take with them, says office manager Ally Lutz. She says part of the process is pulling out different CDs and records and deciding if they're worth keeping based on quality or if they're duplicates.
"I personally am enjoying going through some of the boxes just finding old news articles or seeing the names of people and their stories that previously worked or volunteered at the station," Catlin says. "It's been really interesting to learn more of the history."
For the records and CDs it's not keeping, KOPN is considering a record sale. These sales double as a way to meet new programmers and interact with the community, Catlin says. But even with the downsizing of the music collection, volunteers must make the most of the wall space offered in the new building.
"It's time to just take a hard look at what we've got and make sure we're keeping what we want and not keeping things that aren't ever going to be played," Catlin says.
On the sound waves
Even though KOPN will no longer be at the heart of downtown, a bus route is nearby. Because KOPN stands for K Open and is intended to be accessible for everyone, Catlin says, "It's hard to serve everyone in the community when a good portion of them cannot make it to your facility."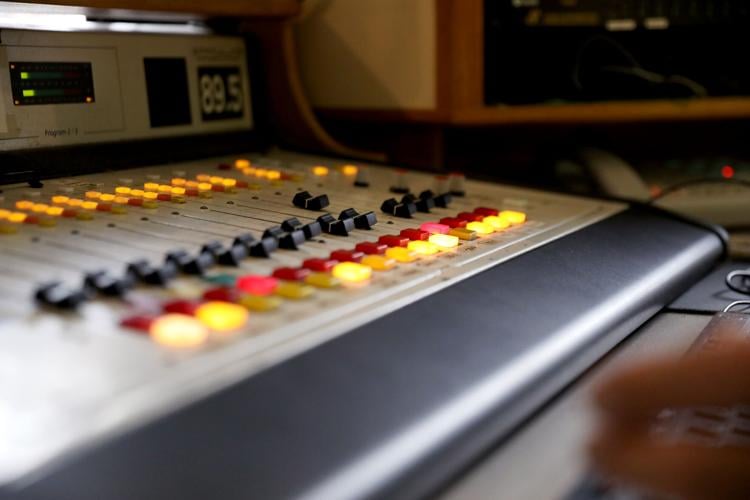 Representation is important to KOPN, whether that is people being able to access its facility or representing its listeners. Catlin says KOPN's mission is to amplify voices that aren't always included in traditional media outlets."We try to incorporate and represent as much of the underserved populations we can, and we have several programs that do that," Shults says.
KOPN hosts mid-Missouri's only Spanish-speaking program, El Festival del Pollo, and has a variety of women-led programs. Shults' weekly program Time Machine plays 1960s songs, radio clips and commercials.
This move may be the start of a new era for KOPN, but serving and bringing the community together is something that will never change.
"We're kind of like a bunch of rowdy kids that got a hold of the radio station," Shults says. "My program is just one little thread in this big tapestry of community radio for Columbia."
Released stories