Once each year, Chinese families come together in celebration to enjoy meals made with love, reminisce about the events of the past year, and usher in the new one with symbols of luck and prosperity. Houses are decorated with red paper cuttings and lanterns that ward off evil. The Lunar New Year, which originated in China, is now celebrated in various Asian countries and communities worldwide — including here in Columbia.
When is Lunar New Year?
The holiday coincides with the start of the new year according to the lunar calendar, so the date changes every year. In 2019, the holiday begins the Year of the Pig on Feb. 5.
What is Lunar New Year all about?
In China, people are given at least seven days off of work and school to travel as far as needed to spend time with their families. "It's really a time that is purposeful for people to touch base with their history," says Alice Yu, 20, a senior adviser for MU's Asian American Association. Her parents emigrated from Taiwan before she was born. "But at the same time, simultaneously celebrate new beginnings."
What are Lunar New Year traditions?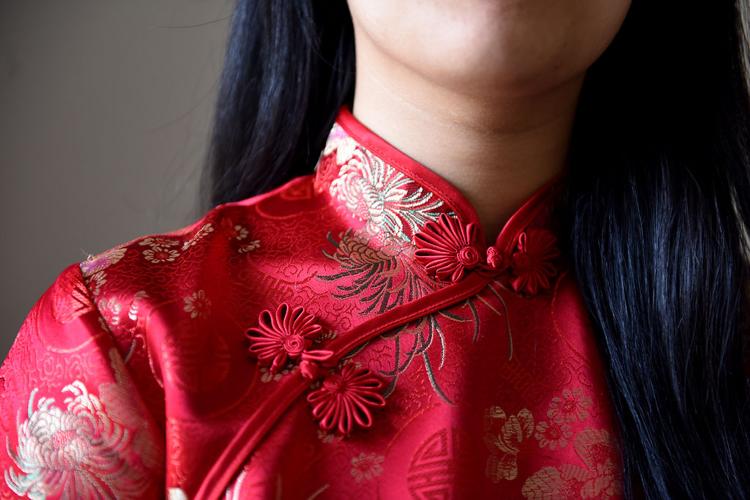 Traditions differ by country, but many originated with the myth of the monster Nian, who would devour villagers on the eve of Lunar New Year. The color red is said to ward off Nian, so it is common to put up red paper decorations and wear new red clothes when celebrating.
On Lunar New Year's Eve, extended families gather for a large reunion meal. After dinner, families practice Shou Sui — the tradition of staying up to ring in the new year — and firecrackers are set off to scare away Nian. Even if families go to sleep, one light in the house must be kept on to keep Nian away, says Qianrui Zhang, 25, an Asian American Association member who grew up in Nanjing, China.
The exchange of red pockets or envelopes filled with money on New Year's Eve conveys good fortune and well wishes. Elders give envelopes to children, and Yu's family encouraged her to keep the envelopes under her pillow overnight before opening them. The restraint would increase their good luck. "It was a test of my willpower," Yu says.
Is food important for the celebration?
Large family dinners are a key part of Lunar New Year. Gary Dou, the international program coordinator for the Asian Affairs Center, says families would have meals of eight courses (or more), and the food would be the best of the year during his childhood in the 1960s. "When we were growing up, everything was rationed," Dou says, explaining that Lunar New Year was one time of year the government would increase rations so people had more food. "We'd eat chicken once a year."
The dishes served include dumplings, fish, rice cakes, pork and chicken. Often homemade, dumplings symbolize wealth and good fortune because they are shaped like old Chinese gold pieces. Fish represent surplus, prosperity and good luck and aren't eaten until New Year's Day. The fish aren't flipped during cooking because that brings bad luck — similar to the idea of going "belly up."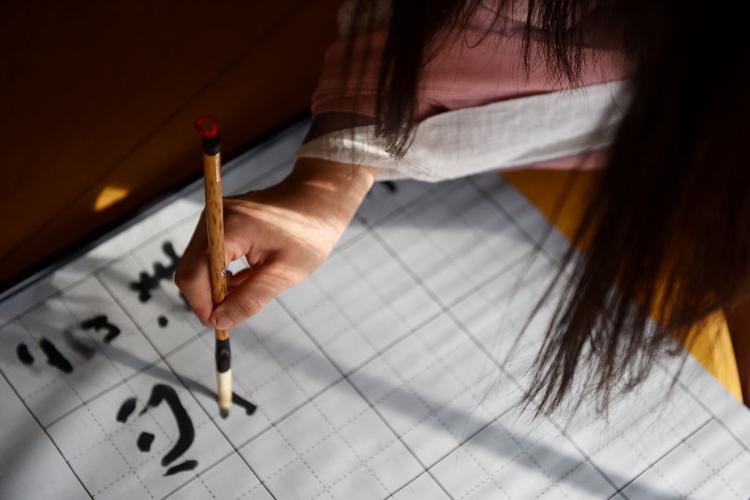 How can people outside of Asian American communities celebrate respectfully?
"I do encourage people to ask questions if they don't understand what's happening," Zhang says. "A lot of festivals, they exist because of a certain purpose, and I think it's very important to know the purpose and respect the purpose."
Yu says anyone with an interest in celebrating should do research and learn to make traditional dumplings, for example. She cautions against using Lunar New Year to appear "cultured" when posting pictures on social media. "If you're posting something related to another person's culture that you're learning, you should be able to at least have a basis of knowledge," Yu says. "Do some more research. Challenge yourself to learn." 
RELATED