March is Women's History Month, making it the perfect time to introduce you to three local women who have broken glass ceilings and racked up firsts within Missouri's justice system and police and fire departments. Despite the strides made over the years, gender equality and parity in the workplace often remain out of reach. Data from the U.S. Census Bureau indicated women make up only 3.9% of firefighters, 13.6% of police officers and 47.4% of judges and magistrates as of 2017. They were often underrepresented in their fields, but these women moved Missouri forward.
Fontella Henry — police officer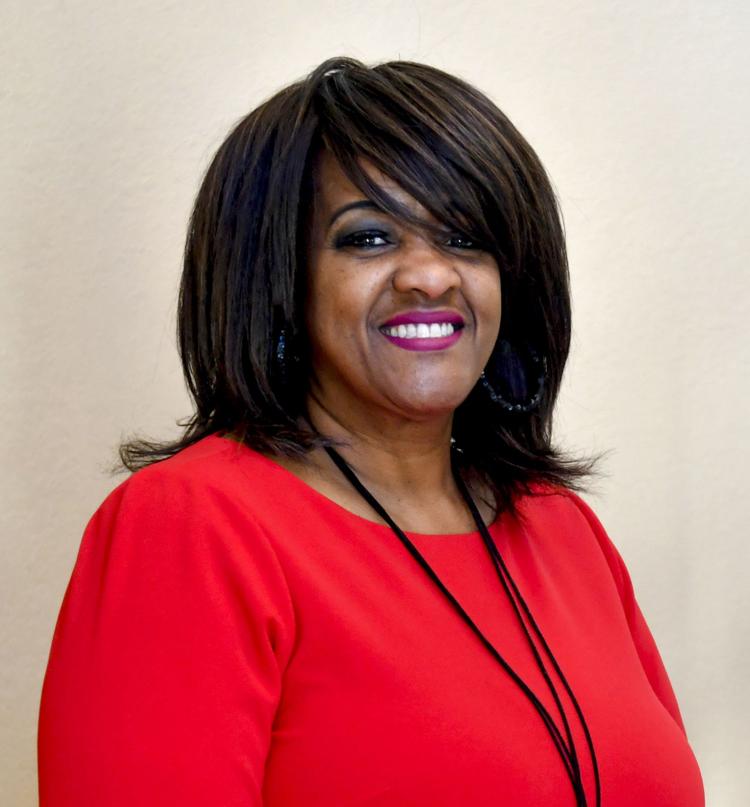 Glass ceiling shattered: Henry became the first female African American officer in the Columbia Police Department in 1982.
Inspiration: Growing up in St. Louis, Henry looked up to her uncle who worked as a police officer and detective in the city. "As a child, I really admired him," Henry says, adding that she went to school and pursued a criminal justice major with a minor in psychology. "So I knew that was the route I wanted to go in the criminal justice field."
Proudest achievement: Henry was a D.A.R.E. officer at several Columbia schools. To her, this program dealt with more than the topic of drugs; it was about teaching students how to be confident, how to say no and how to make good decisions. She loved that she was able to leave a lasting impact on students' lives.
On being a woman in her field: In her career, Henry has noticed how men underestimate and think they're different from women. She says one of the most difficult things to accept is that "you'll never be a man." For this reason, she says women need to learn to play to their strengths. "We have the power of being able to think and to talk through most things with people," she says. "You can reason with people more so than just taking them to the floor every time or taking your gun out and shooting people."
Henry has faced discrimination on the job including being called racial slurs, she says. One day, a field training officer told her the other men at the station gave him condolence cards because he was in charge of training her. "He just tried to kill my spirit," she says. "But it didn't happen."
Favorite career moment: When Henry worked on the investigative unit, she handled a case of a girl who ran away and was missing for weeks. With the right tips and some determination, Henry was able to locate her. Henry says the mother was horrified that her daughter ran away, and she hadn't seen any red flags for such behavior. The memory is special to Henry because she helped a worried mother. Henry still runs into this mom and asks her to say hello to her daughter.
Best advice: There aren't boundaries anymore, so don't let anyone limit who you are, Henry says. "You can break that glass ceiling. I'm telling you, it does not exist anymore," she says. "It's gone. Go for it, girlfriend."
Ann Covington — judge and attorney
Glass ceiling shattered: Covington was the first woman to serve on the Missouri Court of Appeals, Western District after being appointed in 1987. In 1989, she became the first woman to serve on the Missouri Supreme Court. She was also the first woman to preside over the court as chief justice, a position she held from 1993 to 1995.
She stepped down from the court and returned to private practice in 2001 and eventually retired from practicing law in 2010. She remains active in the community by being a member of the Stephens College board of trustees, staying involved at her church and serving as a trustee for the State Historical Society of Missouri.
Inspiration: A native of Fairmont, West Virginia, Covington says she never planned on going to law school and ended up there "by default." She had planned on earning a Ph.D. in English, but she felt the job market was already saturated. "I thought, finally, what can I do that might help other people?" she says, adding that she wanted to study something interesting that would also help her get into academia. "And so I settled on law school without any idea of what I might ever do." Along with her acceptance letter from the MU School of Law, the dean wrote to Covington and suggested it wouldn't be possible for her to succeed at being both a mother and student. She disagreed. At age 32, with two children, Covington started law school. She graduated in 1977.
Proudest achievement: Covington is proud of her mentorship of younger legal professionals and the one-on-one relationships she developed with her clients. "I hope that I was able to help other people while still being a good, strong lawyer," she says. "It really meant a lot to me to be able to do that."
On being a woman in her field: Covington says the hardest part is "proving oneself to be as capable as anybody else." She has experienced everything from being patronized with pet names to being mistaken for an attorney's secretary. Covington felt these moments were not due to malice but to a "lack of enlightenment." At first, she tried to ignore it, but eventually Covington developed a customary response that's gentle but conveys her point. She asks: "Isn't there a better way to say that?"
Favorite career moment: In 1994, Covington took part in a historic moment for Missouri. Under the Missouri Constitution, if the House of Representatives impeaches a state official, the Supreme Court acts as a trial jury that hears evidence and decides whether to convict. Judith Moriarty, the secretary of state at the time, was convicted for misconduct and removed from office. As chief justice, Covington led the court through the proceedings. "That is quite a remarkable historic event, not only because it has just happened once, but also because it's such an unusual process," she says.
Best advice: Do something you love, try to be the best you can be and work harder than everyone else. "When you perceive that you're invisible, don't give up," Covington says. "You can still be a lady and be strong; you can be a steel fist in a velvet glove."
Donna Maize — fire chief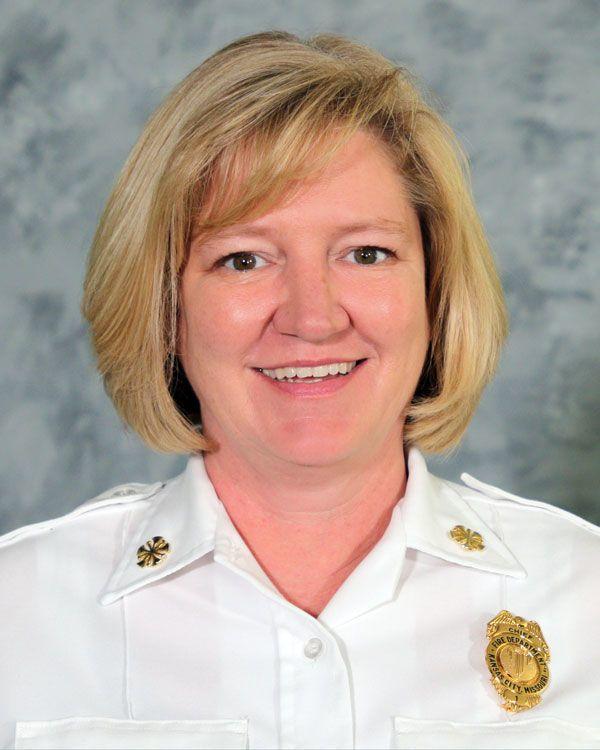 Glass ceiling shattered: In November 2019, she became the first female fire chief for the Kansas City Fire Department.
Inspiration: Maize was inspired by her dad, she says. Five years before she was born, her father joined the fire department. Decades later, she'd grow up to fight fires alongside him in her hometown, Kansas City.
Proudest achievement: She gained the respect of her peers. Of 1,000 first responders, only about 35 were women when Maize first joined the Kansas City Fire Department. She remembers the male-dominated atmosphere exuded doubt over whether female counterparts could keep up. Maize says things started to change even with "some of the hardcore, die-hard male firemen" once she started working alongside her male co-workers and they really got to know her.
On being a woman in her field: She says it's challenging to speak up, be ignored and face patronizing responses. Women are not taken seriously in their work at times, so there is a need to prove themselves as knowledgeable and in control.
Favorite career moment: While serving as deputy chief of special operations, Maize did everything from ride rescue boats on the river to help with the World Series parade. "There are cool events that have such a great impact on the whole city that are fun to have that bird's-eye view," she says.
Best advice: Trust your instincts. Have courage and confidence. She says it's also important to find your voice, stick up for what you want and follow that path, wherever it leads. 
Related stories