If you enjoy longform journalism, it can sometimes be a struggle to find new, quality content. Luckily, Vox has narrowed the search down to the best longform journalism sites — for the second time.
Back in 2014, Vox published a list of five excellent longform journalism sites, and it continues to be a popular article today. However, Atavist no longer operates as a longform journalism site, Byliner charges you for each story you want to read, and most of the content on The Big Roundtable hasn't been updated since 2016. Vox figured it was time to give your longform cravings a fresh helping.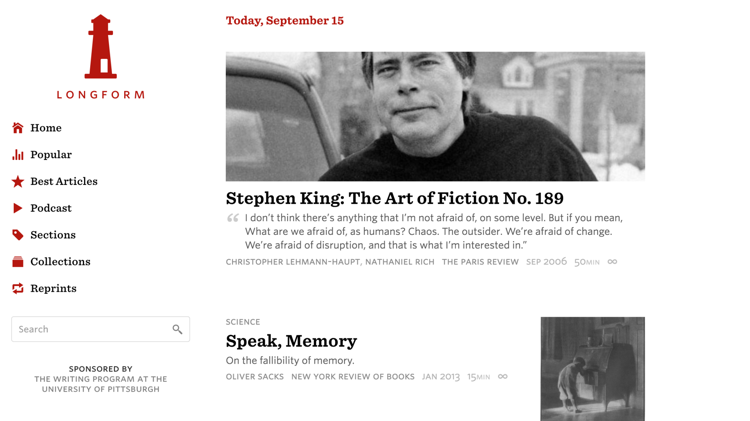 Longform gathers popular articles from multiple news outlets to give readers the most relevant content. In addition to posting buzzworthy articles, Longform also takes reader suggestions and submissions. The sidebar on the site directs readers to multiple options for articles, including politics, sports and "random articles."
Longform also offers a weekly podcast for free. Non-fiction writers who have joined the podcast include Michael Lewis, Gay Talese, Susan Orlean, Ta-Nehisi Coates and Malcolm Gladwell.
The website was founded in 2010, adding a fiction section in 2012, and it is sponsored by the University of Pittsburgh writing program.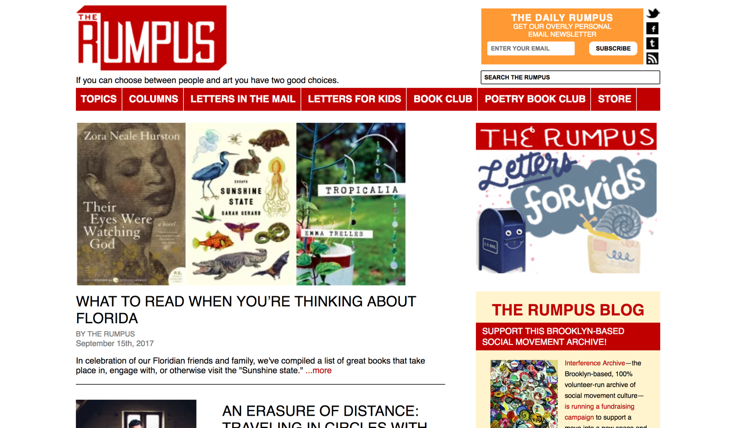 The Rumpus took off in 2009 with its advice column "Dear Sugar," written by Cheryl Strayed, the best-selling author of Wild. The site offers a variety of journalistic formats including essays, reviews, music, interviews, fiction, poetry and comics. The Rumpus also sports some big-name writers, including New York Times best-selling author Roxane Gay. The site is maintained strictly through donations, so donations are certainly appreciated.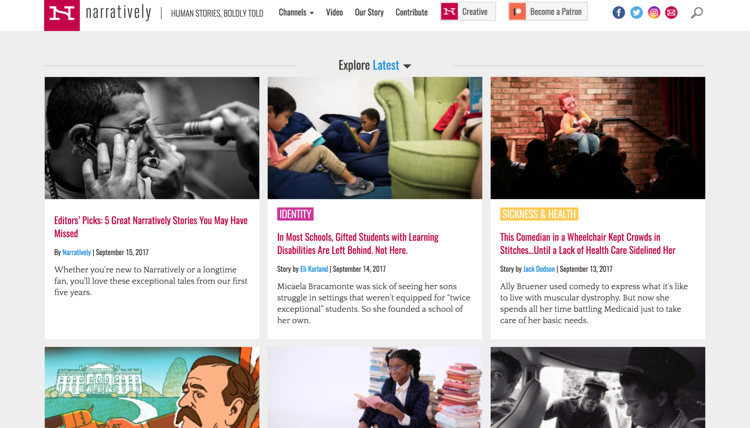 Narratively was named one of TIME's best magazines in 2013, and since then the site hasn't slowed down. In the age of fake news, the goal of Narratively is to encourage readers to think past the clickbait and focus on real people with real stories.
The site offers a list of categories including animals, sex and relationships. In addition to contributing writers, it also offers reader submissions as well as pitches for stories if readers need a little help or want feedback on their writing.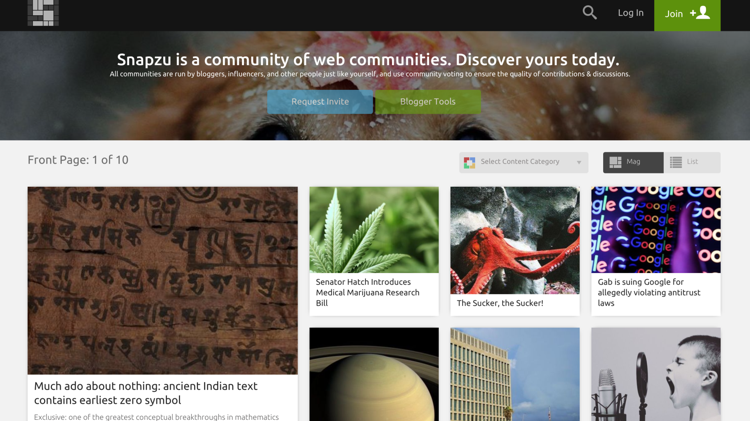 Snapzu allows readers to submit their own content, but if that isn't their style, they can up- or down-vote stories once they finish them. Up-votes push posts to the top of the home screen; down-votes push stories off the page. This allows readers to control what content gets the most views.
Readers can follow frequent contributors and create their own home page for a more customizable reading experience. Snapzu's two biggest policies are privacy and no censorship, so feel free to comment if there is something on your mind.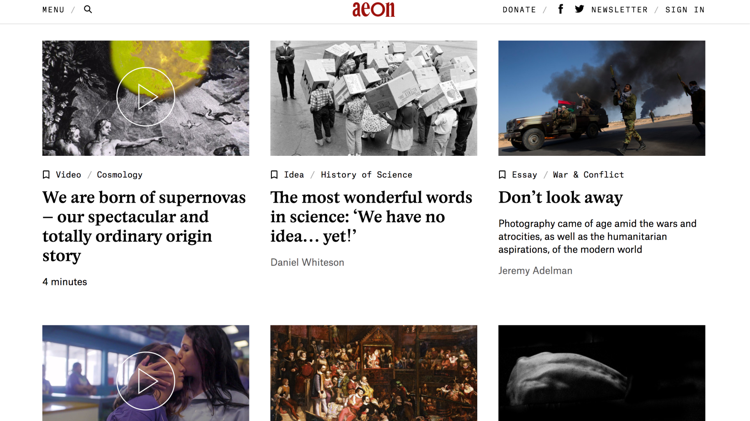 Aeon is different from the other publications on this list in that it's a digital magazine that publishes once a week. Established in 2012, Aeon has three sections: essays, ideas and videos. Essay topics tend to focus on science and philosophy while ideas are short-form stories with a larger range of intellectual topics.
It offers a weekly newsletter readers can receive via email. The site is also run on donations.