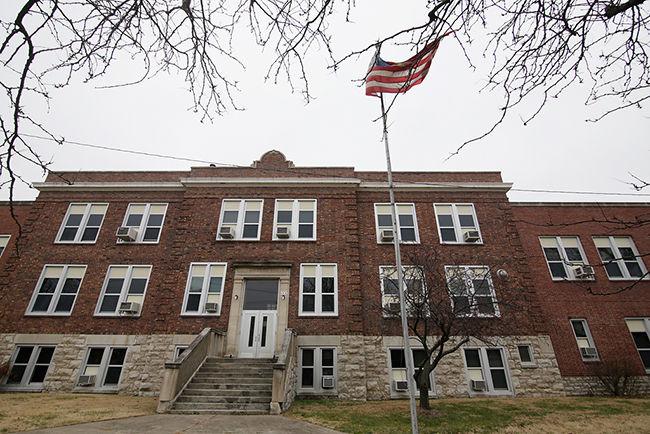 By Elise Moser
On May 14, 1954, the U.S. Supreme Court ruled the segregation of schools unconstitutional in the landmark case, Brown v. Board of Education.
At the time, Columbia had two public high schools — both located on Providence Road. Hickman High School and Douglass High School were barely a mile from each other, but they were segregated by race.
Hickman was open strictly to white students while Douglass was regarded as the school for black students. It wasn't until the Brown decision that the neighboring high schools began to integrate.

Leaders in the education community and social justice activists, such as Eliot Battle and his wife, Muriel Battle (the namesake for Battle High School), played an important role in desegregation in Columbia. Eliot Battle was recruited in 1956 to be the assistant principal and counselor at Douglass. After visiting Columbia, Eliot Battle turned down the position twice before finally deciding to move from Mobile, Al. to take the job at Douglass.
In 1960, a few years after Battle moved to Columbia, Douglass high school closed its doors followed later by the middle and elementary schools.
Battle transferred to Hickman in 1960, where he served as the only black faculty member for four years. That first school year, the number of black student population at Hickman increased from 20 to 113.
The Hickman class of 1961 was one of the first fully integrated graduating classes in Columbia. Although the black students who transferred from Douglass to Hickman were part of history, they were also leaving the only school they'd ever attended.
"The kids that were impacted most by it were the kids that were juniors at Douglass and had been students there since kindergarten," says Charley Blackmore, former Hickman student.
Blackmore runs a network for former Hickman classmates and helps organize reunions. He says until recently he didn't realize how his black friends felt about the desegregation.
"From my perspective as a student, it wasn't a big deal because the black kids that came over, I knew most of them already," he says. "I played ball with them, and they were my friends already. It was a big deal for them because they lost out on graduating from the school they wanted to graduate from."
John Kelly, who attended Douglass for most of his life, says transferring to Hickman meant leaving his extracurricular activities behind. Both Blackmore and Kelly say black athletes were often benched in favor of white athletes at Hickman.
Other students, such as Vanette Gibbs, remember the integration of the schools differently. Before Gibbs moved from the tiny town of Bethany to Columbia in 1965, she had never seen a black person.
Attending a private school didn't change Gibbs' view of race.
She says she didn't see differences between her white and black peers. As a 10-year-old, she didn't understand segregation and never considered it to be an issue.
She says her perception didn't change after attending Hickman. As a student athlete she was very involved and doesn't recall there being a divide.
Though for some of the Douglass students, transferring to Hickman was very different and meant leaving behind a tight-knit community that had been growing for decades. Mary Bush, a 1961 Hickman graduate, says her teachers at Douglass cared about the black community and tried to encourage the students to do better.
"I did not see that sentiment at Hickman," she says.
Now, 60 years since the Brown decision, Hickman and Douglass still remain in the same locations on Providence Road. But now both schools are in entirely different places than they were before.