When 50 people were murdered at Orlando's Pulse nightclub in 2016, a national conversation began about LGBTQ safe spaces. Audra Sergel, who was getting her master's degree in vocal music education from Central Methodist at the time, was moved to respond. A month later, Sergel began formulating a plan for an LGBTQ community safe space in Columbia centered on music. She became the artistic director of Quorus, a 30-member chorus that includes people from the LGBTQ community and their allies.
Quorus meets for practice every Sunday night at Unity of Columbia church. The choir has performed at Columbia churches, a nightclub and the Mid-Missouri PrideFest. Quorus accompanist Tim Hercules says he could see the excitement in Sergel's eyes when she formed the group.
"As an LGBTQ community, we need to come together, and I feel like even in our own community, we feel separated," Hercules says. "This is an organization that includes anyone and everyone."
As Quorus takes off, Sergel, a full-time musician and music teacher, opens up about her early love for music and the meaning of Quorus.
What was your first experience with music?
I was playing the piano by the age of 5. My father is a percussionist, and he was a director of band at Northwest Missouri State for 23 years. My brother is a professional musician. It was in the blood. I was in choir by the time I was in first grade, and I was in band by fourth grade. In college, I stuck primarily to choral music because that was my major. I started teaching and performing pretty much out of the gate when I was done with school.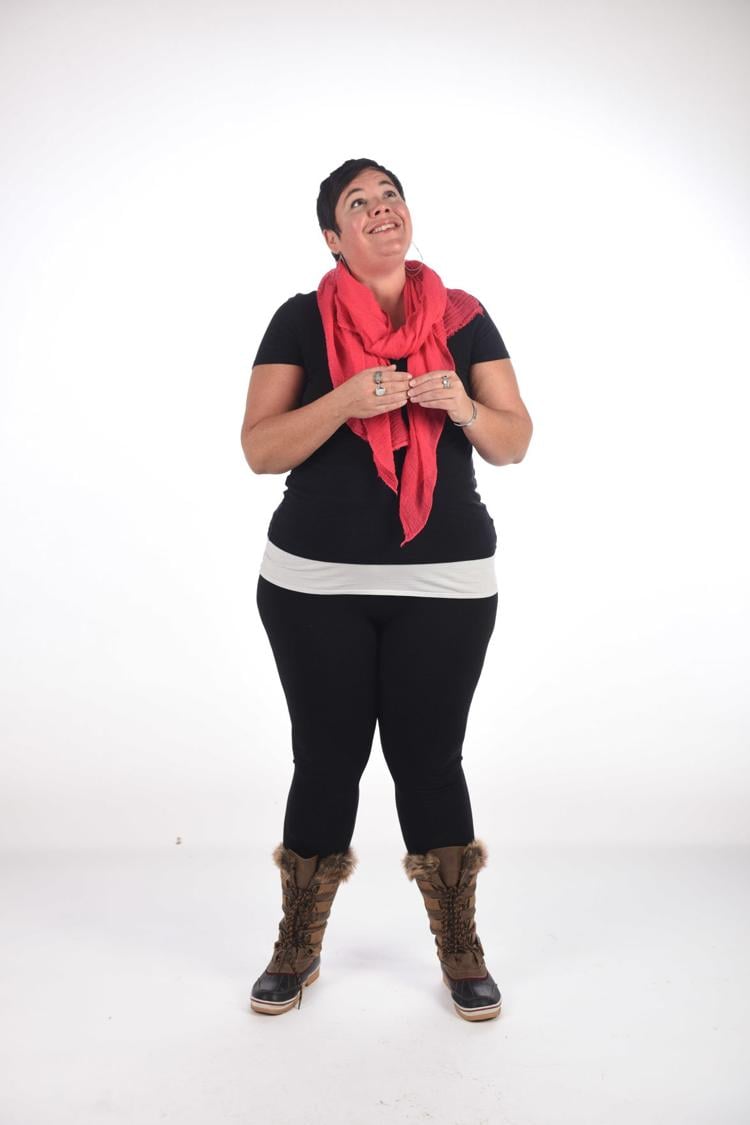 How did you form Quorus, and what were the early challenges?
I started by calling certain friends after the idea came to me. I called my friend Anthony Hernandez, who ended up being our accompanist for the first two years. I called Robin Anderson, and I called my father. I just said, "Hey, if I start this thing, would you help?" My friends and family were really helpful. From the get-go, there has been very little negative feedback that I've received from our community. It's been a really positive, dynamic experience.
Why do you think there was so much support from the community?
I'd probably say that there's some sort of theory that the universe says, hey, this needs to happen, and the universe responds by saying we are going to support you. I definitely feel that. We have been met with nothing but a lot of love and support.
What type of music does the group perform?
Quorus is really diverse in our repertoire. It does not subscribe to the fancy stuff. So, because of that, the music is secular in nature. Choral music specifically grew out of a sacred tradition for the church. It's been a challenge; I've done extensive research on finding queer composers. There are some whom we all know such as Stephen Sondheim, and there are others like local artist Violet Vonder Haar. We've even done classical pieces by Randall Stroope to "We Are Family."
What effect has starting Quorus had on you?
I didn't realize how much I needed a queer safe space. I've been out for almost 20 years, and my partner and I both have found such a great community through this group. Quorus has taught me to step into a leadership role in our queer community and be supported. I was raised in a conservative small town, and as I've gotten older, it's been really emotional to see how the mindset around the LGBTQ community has changed. 
RELATED