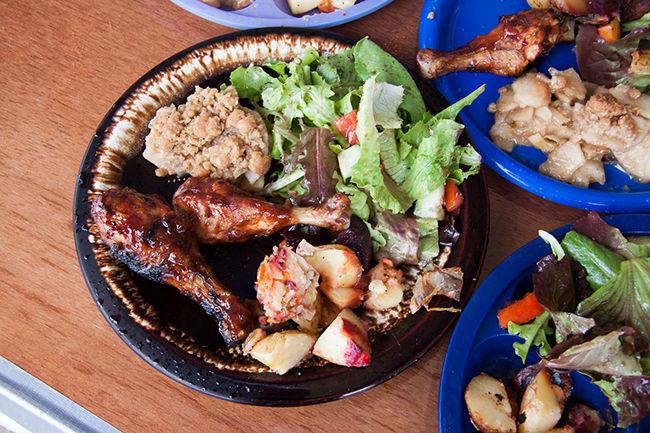 At the Fifth Annual Harvest Hootenanny Fundraiser, the term "audience participation" takes on new meaning. People learn square dances in the streets while sipping on home brews in the Biergarten, or watch performances and feast on a locally grown meal to celebrate the fall harvest.
About 1,000 people are expected to attend the Harvest Hootenanny, which Billy Polansky, general manager of Columbia Center for Urban Agriculture, says wouldn't be possible without volunteers. Volunteers get a free T-shirt and entry to the fundraiser in exchange for their services greeting guests and washing dishes.
The Hootenanny is an annual celebration of the Center for Urban Agriculture's fall harvest. This is its fifth year fundraising to commemorate the urban farm's growing season. Historically, the event was held to publicize the farm. Over the years, the festival has grown to include fundraising purposes and community building.
"We have the Columbia Area Career Center's culinary school students prep and serve the meal for us, sourcing from different local providers," says Erin King, Americorps VISTA at the Columbia Center for Urban Agriculture