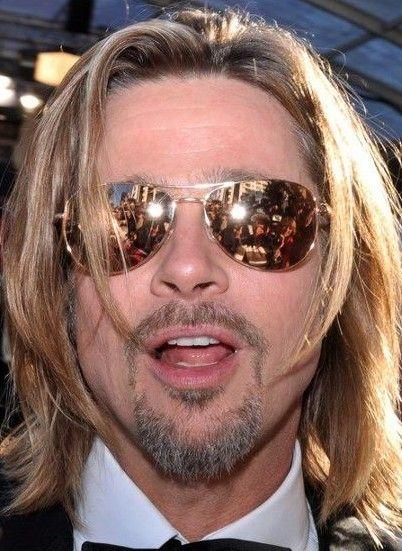 Just days after the MU commencement ceremonies, let us reflect on the Mizzou grad who never was, Brad Pitt. At 49, he graces the cover of this month's Esquire in which the life of the mega-star, from his inability to remember faces to his regretful lack of a college degree, are just parts that make up the whole of his nearly half-century long life story.
As often comes up in profiles about the star's past, he discussed how he missed out on a degree apparently by just two weeks and two credits. The Springfield, Mo., native attended MU in the '80s and majored in journalism. In 2011 Pitt told NPR's Terry Gross, "It just came to the time of graduation and everyone — all my friends were committing to jobs — and I just realized I was not ready for that yet. ...I packed up my car. I didn't graduate — I had two weeks left — and I moved out to L.A."
He also said he chose MU because it's "one of the best J-schools in the country."
One of Pitt's MU professors, Henry Hager, told The Maneater that Pitt has been offered the chance to finish his degree but has not pursued it.
Perhaps he's too busy raising six children with wife, Angelina Jolie, or producing and starring in blockbusters such as this summer's World War Z, but it seems odd that his noted disappointment about not graduating hasn't pushed him to accept the offer to finish. Pitt told Esquire he dropped out because of "an itch." Perhaps one day another such itch will motivate him to to add University of Missouri alumnus to his impressive resume.