The Candy Factory isn't your run-of-the-mill sweets shop. The scent of chocolate fills the air as you gaze open-mouthed over the decadent treats. Colors straight out of Candy Land splash the walls of the stairs leading to the viewing room. There, you can watch as the chocolate and other sweets are made from scratch.
Amy Atkinson and her husband, Mike Atkinson, have owned and operated the downtown shop for the past 12 years. The Candy Factory produces and packages its own products in the second floor candy kitchen and ships its treats nationwide. After buying the business piece-by-piece from Mike's parents over the course of a decade, the couple took complete ownership last July, 30 years after Mike's parents originally purchased it. Amy and Mike thought long and hard before deciding to give running the business a shot.
This endeavor has panned out well for them, and they've been able to adapt to the needs of the business. "Sometimes problems arise that we haven't previously encountered, and I think Amy does a great job of finding creative solutions," says Randi Meyer, an employee of the store for the past two years.
Vox caught up with Amy to find out what it's like to run one of the sweetest businesses in town.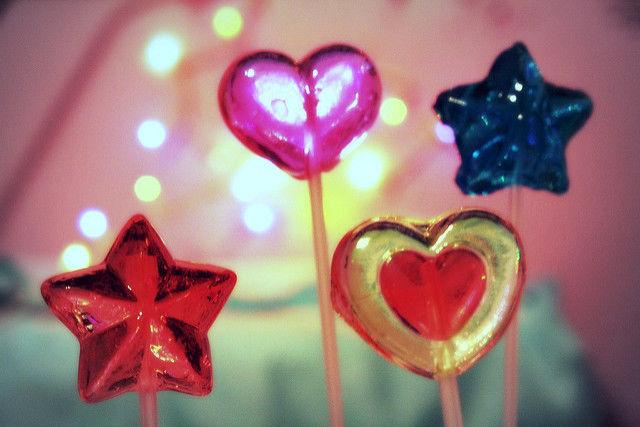 Which items at The Candy Factory are your favorites?
Other than chocolate-covered strawberries, my other favorite thing is our cashew-covered Katys. It is a layer of cashews, a layer of our homemade caramel and a layer of chocolate. It's named after the trail because it's the perfect treat to take with you while you're walking the Katy Trail.
How do you prepare for the Easter rush?
We make all of our chocolate bunnies here. We offer close to 40 different bunnies. All of our bunnies are solid chocolate. You'll never find a hollow bunny. This takes a long time to prepare. Right after Valentine's, we begin our preparations making bunnies and hand-packaging them. We also make Easter baskets and all different kinds of eggs. There are so many candy products at Easter that much of our time is simply making all the specialty Easter candy.
What is your favorite holiday as a chocolatier?
My favorite is Valentine's Day because it's a sweet holiday. We have a lot of cute customers who come in and tell us who they're buying for and sweet stories about themselves. For instance, a little old man who's been buying the same thing for his wife from The Candy Factory for 40 or 50 years, and he will say for us to put her name on it, but it's like a nickname. There are some people at Valentine's who have never been in our store before, and others are like, "Oh, I do this every year. I've been doing it for 40 years." It's really cute.
What is the best advice you have ever been given?
I think the best business advice is just never put off tomorrow what you can do today. Tomorrow will bring so many things of its own. There are not enough hours in the day.