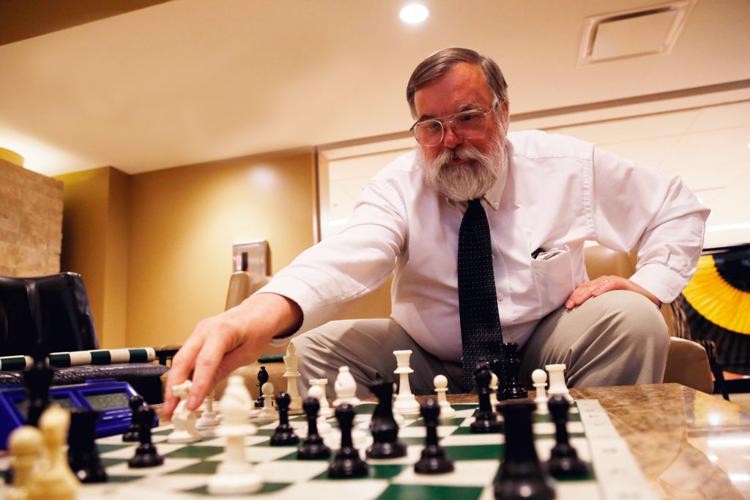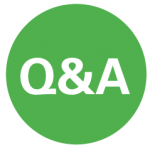 At the Missouri K-12 State Championship tournament on Oct. 18, chess instructor Tim Campbell, 52, wears a tie featuring cartoon chess pieces. Grade-school students enrolled in Campbell's Mid Missouri Chess Academy huddle around two chess boards in the Memorial Student Union as their teacher observes.
Vishnu Arunachalam, 12, peers over black-rimmed glasses and looks for his next move while his friend Isaac Stiepleman, 11, sits next to him and watches. Vishnu's favorite part of chess is the connections he's made, and Isaac says he plans to play chess for the rest of his life, "unless it's exiled." He attributes his love for the game to "Coach Campbell," whom he calls by his first name when he's feeling reckless. Isaac says Campbell is a flexible teacher who guides him through the games.
Campbell owns the chess academy and teaches about 35 hours a week of private lessons and after-school programs. Growing up in Huntsville in the 1970s, Campbell didn't have official lessons. His first chess set came from his grandmother Louise, and he has fond memories of learning the game from his uncle Ben, an Air Force veteran who returned from Vietnam with a passion for chess. Campbell didn't play in his first tournament until 1993. Then, he only won one of five games, but he has kept playing.
Now, he plays with grade schoolers for an hour at a time. "My goal is to train all my kids to beat me and move past me," he says.
Why does chess appeal to you?
I enjoy the mental engagement, and I like exploring. There's so much unknown in chess. It's been around for hundreds of years, and there are still a lot of areas of chess strategies and dynamics that haven't been explored. No game is ever the same, so there's always the opportunity to learn something.
How has the game of chess shaped your life?
Chess has helped me develop analytical thinking skills. That's always been my strength in any field I've worked in. When I was working full time at other occupations, chess was a stress relief — for that matter, it still is. Coaching chess has opened up the opportunity to meet people from all walks of life and really broaden myself.
What is the basic curriculum for your students?
The first thing we do is talk through the basic rules. I let them set all of their pieces up, and I set up a single king. Their first challenge is to find the fastest way to checkmate me. I let them explore. Then, I teach them to write the moves out, and I go back through the game and find points where they can make their attacks more efficient. By the time all of my pieces are on the board, they've played 15 checkmates against me. Usually by that time, they're itching to see what they can do with all their pieces.
What are your goals in teaching students chess?
My main goal is just to ignite an interest in the game. I tell my students if they never play a tournament game, they won't disappoint me. Even if they walk away after one class, they'll always have this little curiosity about chess. Then, I know chess is at least going to be a part of their life in some way, some little form.
How is chess important in your students' lives?
It develops their analytical thinking, even their creative thinking, because I give them the opportunity to explore things that the average teacher wouldn't. I say, "Let's go. Let's see what you've got. Prove to me that it'll work." Tournament players learn some qualities about time management and how to deal with decision-making under time and stress.
Which chess piece would you be?
I would be a pawn. Most people think of the pawn as the weakest piece on the board, but I think the pawn really symbolizes a life journey. The pawn can only move forward on the board. So, the life of the pawn is only five or six moves in the game, but when it gets to the end of the board, it has the ability to promote — to become a more powerful piece. And, I think that's what I enjoy about chess: The ability to look at it as a journey of discovery.