You can find restaurant reviews in magazines because everyone wants to know which appetizers to try at the trendy new place in town. All that is fine and dandy, but food is not the only service that restaurants have to offer. Bathrooms are an important part of the restaurant experience. Everyone uses them, after all. Vox set out to find and review its favorite bathrooms in downtown Columbia.
We went to 12 bathrooms downtown and picked the four most fascinating. We judged them based on three categories: cleanliness (obviously), functionality (are the amenities good? Is there enough toilet paper?) and extras (give me all the frills) and rated them on a scale of 1 to 5.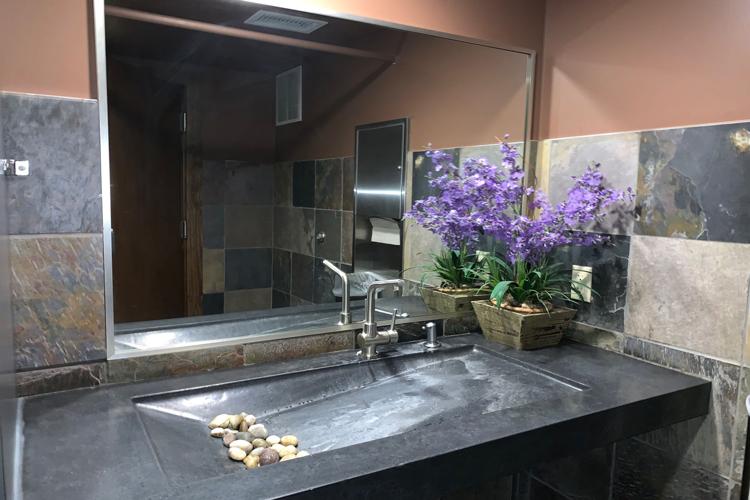 If you love the smell of lavender, then this is the place for you. This was one of the first bathrooms I checked out, and it set a high bar — it was spotless. The main attraction is the sink because the water goes down into a drain covered in rocks. I don't know why you need rocks in a sink, but they sure look nice. 
There is a lovely purple plant — I'm not a botanist — next to the sink. All I expect from bathrooms is a place where I can comfortably do my business, but an extra touch like this makes the experience that much more pleasant. Bathrooms are often known for their other aromas, but Kampai's smells great.
Cleanliness: 5/5
Functionality: 4/5
Extras: 4/5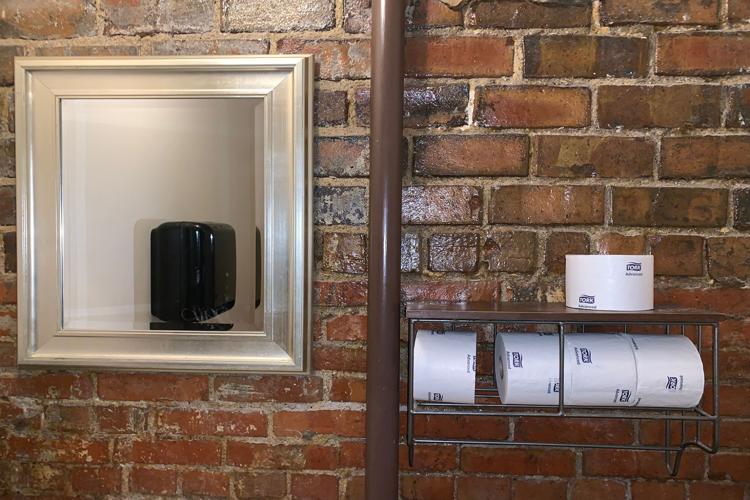 The bathroom doesn't have anything necessarily special about it. It is a simple, individual, gender-neutral bathroom. However, it fits nicely with the rustic feel of the restaurant, which I appreciate.
It's a single bathroom, so privacy is guaranteed. I liked the wood floors and the brick wall behind the toilet. This bathroom gives off a real homey vibe, like someone remodeled their downstairs bathroom and absolutely nailed it. It's nothing like the one in my house, but I am starting to wish it were. 
Cleanliness: 4/5
Functionality: 4/5
Extras: 2/5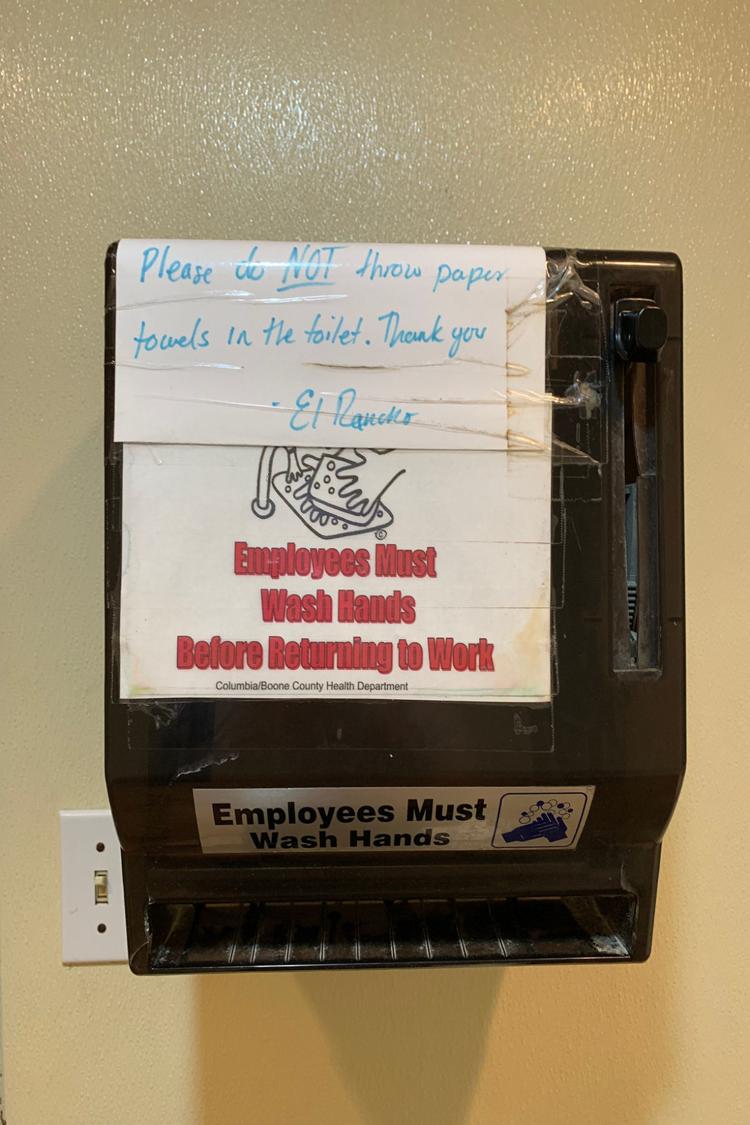 I know you're surprised by this one. I am certainly not putting this here because of Rancho's luxurious bathroom. Rather, it makes the list because of its pure utility. El Rancho is, of course, known for being one of the prime late-night spots to eat in Columbia after a pub crawl or trip through the bar scene. The food is affordable, the interior of the restaurant is nothing fancy, and the bathroom fits that useful, no-frills vibe perfectly.
It's an individual restroom (for customers only), and it's clean. What more could you ask from a place where you are eating nachos at 1:30 a.m.? El Rancho serves endless drunk college students and still maintains a solid bathroom. I can't say the same about some of the bars in town.
There is nothing fancy about this one, but it does its job better than it needs to, so I am rewarding it.
Cleanliness: 3/5
Functionality: 3/5
Extras: 2/5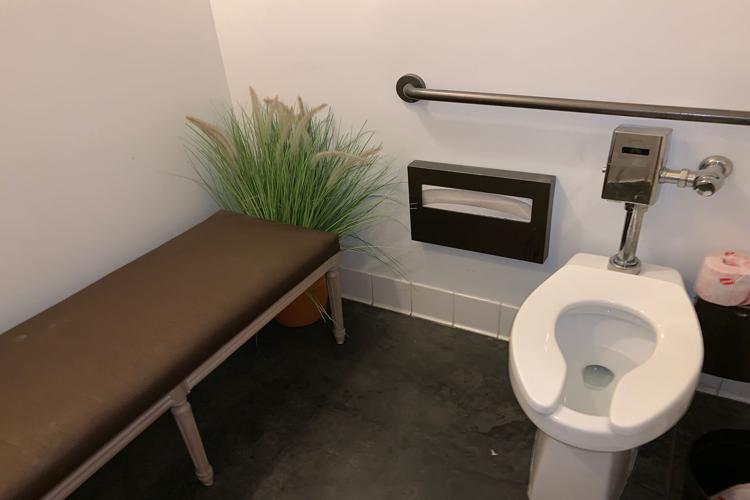 If you were ever stuck in a cell-sized room for the rest of your life, I would choose the MidiCi bathroom. It is a triumph. It is what inspired me to write this story. A true work of art.
A light glistens off a pleated metal design that is located on a wall to the right of the entrance and greets you when you walk in. The off-white walls are complemented by subtle lighting. The lone stall is essentially its own room, with a full-sized door for maximum privacy. The sinks have fancy copper-colored faucets with matching soap dispensers. The bathroom also features three plants, a comfortable bench and a nice chair. There is also a changing table in the stall if you have a baby with you. 
I could go on and on about this bathroom. To finish, I'll leave you with the bathroom's greatest feature: double-ply toilet paper. 'Nuff said.
Cleanliness: 5/5
Functionality: 5/5
Extras: 5/5
*Correction: A previous version of this story attributed the photos to Liam Quinn when they were taken by Nat Kaemmerer. The story has been updated.  
Related