Elsi Grabau's week-to-week is different than most students her age. On top of starting high school and joining the David H. Hickman cheerleading squad, Elsi has her own business.
Elsi makes and sells scrunchies. From advertising to sales, she runs the business completely on her own. She sells her scrunchies at local boutiques, at fairs and on Etsy. She advertises on Instagram and sells them at two stores, Poppy and Plume, in Columbia.
Elsi's parents are a major part of her support team. Her dad, Andrew Grabau, has enjoyed watching her business grow. 
"It's really cool to see how she has sold not only to friends but sold locally to shops here and then also online to people all across the country," he said. "So it's been really fun to see it grow."
Her business is called Lim.e, pronounced "lime." About three years ago, she shared the hobby of creating slime with her younger brother, Bennett. The two of them started their own business called "Lime Slime," named after one of their favorite key lime-flavored snacks. When Elsi transitioned to scrunchies, she dropped the "Slime" part of the business name and added the period for some extra "Elsi flare."
"[Lim.e] works because Elsi starts with an E so that's why there's a dot. So it's like, Lime and Elsi," she said.
Elsi began making scrunchies about a year ago after finding a "how-to" on Pinterest. She added her own twist to make the scrunchies look better.
"They folded the fabric weird, so I switched it so it looks like it's from a store. It has a nice seam," Elsi said.
She is currently taking a business class that has taught her how to manage her business more efficiently. Elsi uses her profits from sales to buy new materials. As a 14-year-old, she has to rely on her parents for some things, but she does as much as she can on her own.
Elsi's mom, Ashli Grabau, has supported her since the beginning.
"It's been really special to see Elsi take the initiative," Ashli Grabau said. "She's very independent about it. We don't do a whole lot but drive around and help her go to the places to get her materials. She's very creative with her marketing and with the design … I think it's just trying to be open to letting her drive it with her ideas and not trying to give her our ideas. Connecting her with people in the community has been really cool."
 Elsi's inspiration comes from trends online. She follows multiple influencer accounts on Instagram and observes the trends she sees. Elsi uses the poll feature on her Instagram stories to ask her followers which patterns and fabrics they want when she can't decide. She also checks to see which fabrics are most popular at local stores.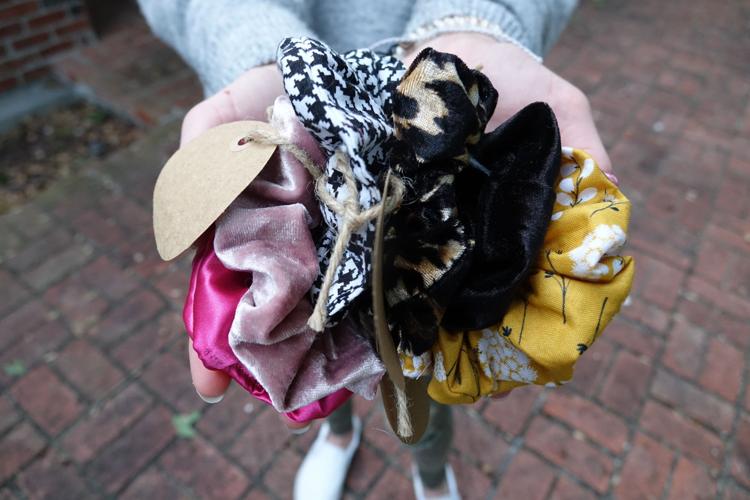 "If an influencer does something, people are going to start doing it. So if they wear a lot of monotones, then I do fewer patterns," Elsi said. 
Finding balance as a student, athlete and entrepreneur isn't easy. Lim.e takes up a large amount of Elsi's life, she says. She mainly works on her scrunchies on the weekends. Elsi says she always needs to be doing something.
"If I don't have something to do, then I just feel bored. I hate not getting stuff done," Elsi said. "So, it's good to have something that I need to do but also doesn't have a lot of pressure like homework does."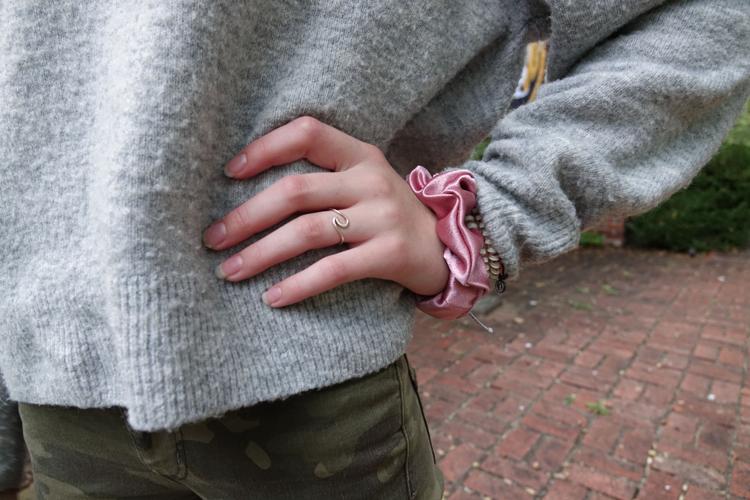 Her scrunchies range from a spa scrunchie to use during self-care activities to MU-themed scrunchies for the perfect tailgate touch. 
Elsi sees herself working with clothes and fashion later in life, but at 14, she has plenty of time to figure that out.
Related stories