The bells on Apple Blossom's door dance in the autumn wind. She turns on strings of fairy lights inside, and then lights the candles around her reading table. Her shop, The Psychic Room, at 906 E. Walnut St., is now open for the day.
Merriam-Webster defines paganism as any set of beliefs and practices other than those of the major world religions. This can entail following multiple traditions. Blossom describes her beliefs as an "open process," as she's open to all religions. Her shop is meant to guide people on their spiritual journeys and enlighten them on what to expect for future opportunities through predictions and advice.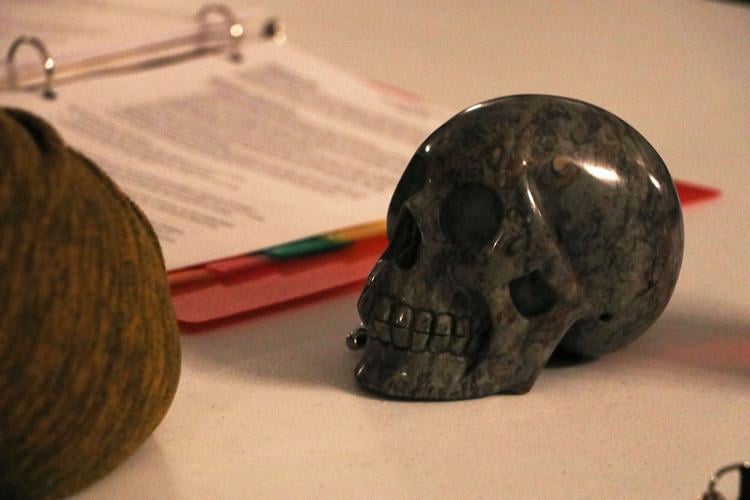 Across town, at 1004 W. Worley St., Deborah Carney brews a pot of coffee for herself and the other spiritual seekers before a Heart, Body, & Soul class about working with crystals — best to have caffeine before they get started.
If Carney and her fellow shopkeeper Moonwillow Love had to label themselves, they'd call themselves "Christian witches" who forge their own personal relationships with God. Paula Curry, another shopkeeper at Heart, Body, & Soul, describes herself as an "indigenous spiritual seeker," who follows indigenous teachings such as those of Native Americans and Tibetan Buddhists.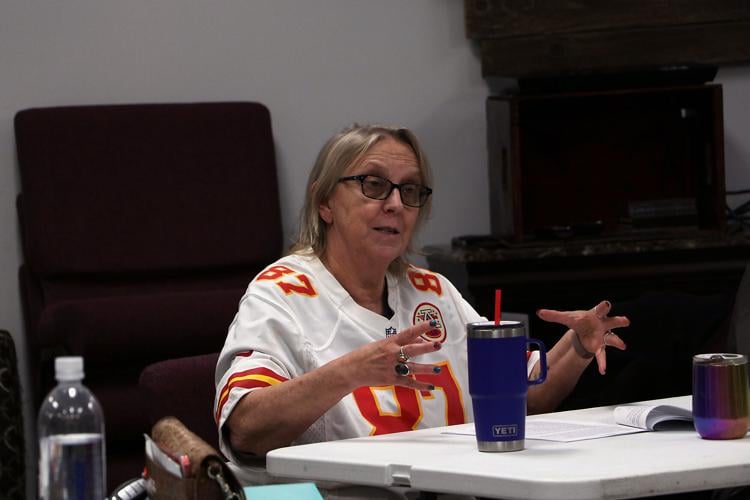 Both shops say they've seen a rise in curiosity surrounding their practices, with more people coming in to explore different spiritual paths — it seems more people are interested in joining them to curate their own crafts.
Witches online
Finding a craft — a personalized set of spiritual beliefs and practices — takes time, but it looks like Gen Z is up for the task. #WitchTok has 34 billion views on TikTok, #Witchcraft has 8 million posts under it on Instagram and spiritual influencers like @kaijathepagan and @jasminegarden23 have millions of followers.
"Children, and especially young adults, do not fit in the mold that we did," Carney says. "They're looking, they're searching. I think social media and (the pandemic) have a lot to do with it. They're more open to exploring things than people our age were."
Love says that personal spiritual journeys allow people to decide for themselves what makes them feel closest to God. As one of the many witches still in "the broom closet" because her family wouldn't understand her practices, she says that organized religion can leave some feeling confined and traumatized.
A spiritual guiding point 
Oak Spirit Sanctuary sits on the Western bluffs of the Missouri River, a 30-minute drive from Heart, Body, & Soul. This 160-acre, non-denominational pagan church encourages its members to take their own unique spiritual path.
Patrick Finney, who's on the Board of Directors for OSS, studied history, philosophy and religion at Truman State University, where he met his wife, Dawn. Together, they found OSS in the early '90s before it was incorporated as a church. After settling in Columbia in 2011, they slowly worked their way up and now reside on the board. Patrick is even an ordained clergy member, taking the title brother as opposed to reverend.
Patricks calls himself a universalist, pan-spiritual religious anarchist. He uses the term universalist because he believes in a number of different spiritual paths, all of which are valid. Pan-spiritual refers to the fact that he practices numerous traditions, and religious anarchism means he forges his own path and does not submit to religious authority, unless by his own volition.
"It's difficult for me to label myself," he says. "But it has less to do with my feelings about God and more to do with my feelings toward religion."
Spirituality and festivities 
At the OSS annual Samhain Festival this year, nearly half of the attendees were children, most of whom grew up outside organized religion. Patrick's grown daughter, Isolde, was raised in multiple religious traditions.
"Nothing was very rigid in my house growing up," Isolde says. "We had Hindu gods above the door. There's a Buddhist statue in our garden. There are gargoyles. There are pentagrams. We do Christmas, but we also do Yule. It's just a mix of everything, which is really cool."
Youth interest in paganism doesn't seem to be slowing down. Blossom's shop opened with success earlier this year. Heart, Body, & Soul will be a decade old soon, and OSS continues to grow its flock. Witches or not, more people are finding comfort in the old gods.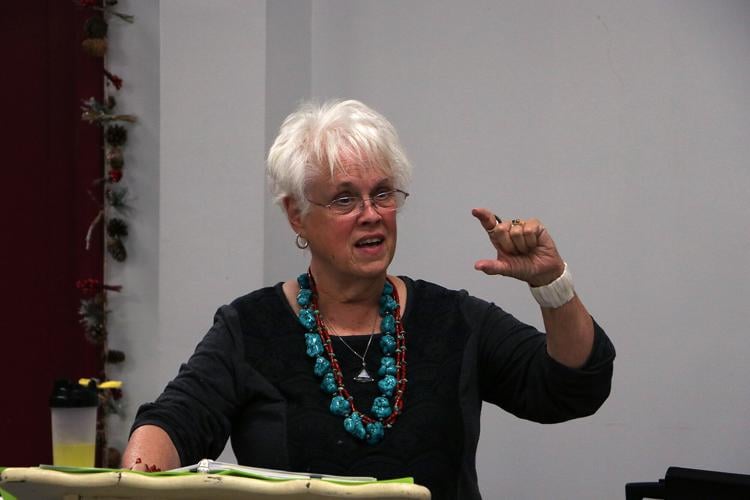 Related Stories: