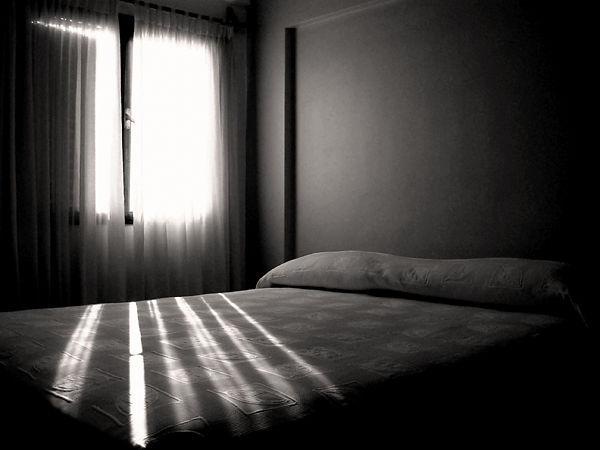 "It's awful cold to be wearing flip-flops," the undercover cop told the homeless 17-year-old when she insisted everything was fine. He knew better ­— she was a slave being trafficked for sex in her own hometown.
Columbia police officer Tim Thomason had been following the runaway's case for more than a month, and it was now late November. She was no longer living with the man who had trafficked her but was still under the control of his prostitution ring. She had been reluctant to admit that she was a victim, but she couldn't explain why she was so scantily dressed for wintertime. Thomason needed her to know that he was there to help.
Sarah had run away from home a year earlier and was living on the streets. She had problems at home and decided she would go out on her own. But you can't survive long without a home and without money. So when she met Eric Gathings, who told her that he had seen her sleeping on park benches, his promises of some protection and a free place to live appealed to her. He asked her to babysit his children and help maintain his home, which often housed his friends and other women. If she agreed to work for him, he told her he would pay her.
To our readers: Sarah is not the victim's real name. Vox has a stringent policy prohibiting the use of anonymous sources. A pseudonym was used for this story because she is the victim of a sexual crime and for her protection.
"He never paid me, but I did have somewhere to stay," Sarah says. "So, for a couple of days I was just their babysitter. Then they started drugging me, and the next day I woke up, and all of my clothes and shoes were gone. So I was stuck. He told me, 'You either put out or get out,' but I didn't have anywhere to go. I couldn't even walk through the streets because I didn't know where I was, and I didn't have any shoes."
When she told him she was leaving, he wouldn't let her. He forced her to care for his children and wife as well as have sex with his friends for payment. But she wasn't the only one under his control. There were prostitutes who were living in several nearby homes and in similar situations. When one of them went against Gathings, he would beat her in front of the others.
The Eric Gathings case is the first trafficking case to be successfully prosecuted in Columbia since MU gave the Columbia Police Department grant money to form a task force in 2009. In October 2011, Gathings pleaded guilty to recruiting Sarah to engage in prostitution for his financial benefit, providing housing for her and forcing her to sell herself for sex.
Fighting Modern Day Slavery
About 125 trafficking victims have been rescued since 2008 in central and western Missouri, according to Paul Schlup, an investigator from the Cole County prosecutor's office. But for every victim rescued, 10 are not because they deny being trafficked or refuse to cooperate, he says. Although many victims are older than 18, in Missouri the average age for someone to enter into prostitution is 16 to 17, with a national average of 12 to 13 years old.
Unfortunate circumstances make people vulnerable. Many victims are runaways, and their traffickers start off as boyfriends who appear to care for them. Sometimes close relatives or even parents guilt them into doing their part to earn money. Other times, women who are already working as prostitutes decide to work with a pimp for what they think will be protection. But at some point, they end up trapped and working against their will.
Most people associate the term trafficking with international exploitation, which involves victims who are moved across borders. Although this does occur in the United States, most cases are domestic trafficking cases, which involve victims who live where they are being enslaved.
The 13th Amendment outlaws slavery, but until 2000, no law comprehensively addressed how to protect victims of trafficking or how to prosecute traffickers. The Trafficking Victims Protection Act legally defines sex trafficking as "trafficking in which a commercial sex act is induced by force, fraud, or coercion, or in which the person induced to perform such an act has not attained 18 years of age."
So if a woman younger than 18 is dancing at a strip club, for example, even if the earnings are kept, she is still considered a trafficked victim. Those older than 18 are considered trafficked only through force, fraud or coercion. If they aren't performing sex acts against their will, they are considered to be violating only prostitution laws. The act addresses three key areas involved in human trafficking: prevention, protection and prosecution.
The U.S. Attorney's Office for the Western District of Missouri predominately prosecutes under this Trafficking Victims Protection Act. After launching the federally funded Human Trafficking Rescue Project in 2006, more than 70 potential cases have been investigated, more than 30 federal and state cases have been opened, 41 traffickers have been charged, and 36 have been prosecuted.
The Western District has dealt with more cases than any other district in the United States, which explains why Kansas City and St. Louis are tied respectively with Los Angeles and New York City in rankings of sex slavery. It's not that there are more victims in Missouri, but that more cases are prosecuted here.
The Western District of Missouri was the first to prosecute clients of sex trafficking and parents who trafficked their own children. It was also the first to charge people who were advertising sex services online and for intrastate trafficking of children. Its mission is to identify victims, rescue victims, provide them protection and support, and investigate and prosecute the traffickers.
Cracking the Case
While Gathings was incarcerated by the state for discharging a sawed-off shotgun, Brandy Key, who operated a prostitution ring called Aleesha's Angels, managed Sarah. Key, who pleaded guilty to sex trafficking of a minor, scheduled Sarah's appointments with clients, posted ads for sex acts on the Internet and forwarded some earnings to Gathings; Key kept the remaining profits for herself. Key and Gathings have been sentenced to 10 and 15 years, respectively, in federal prison.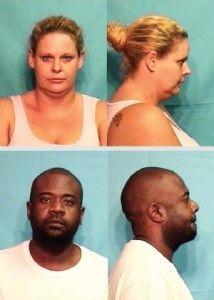 The investigation began in late 2009 with a tip from someone involved in what Thomason called the underground scene. He was told that there was an underage girl working for Aleesha's Angels. So he made a call to Key and posed as a John looking for a younger girl to sleep with.
"We didn't know that we would actually find our victim that night," he says. "It just ended up happening."
When he got to the meeting spot, an apartment on the north side of town, he called Key, got the victim's number and waited for her to show up. When a white Buick approached, Thomason called Sarah and watched as she picked up her phone and got out of the car. She walked up the stairs and entered the building.
When he approached her and identified himself, Sarah denied coming to meet a man for sex and claimed she was just there to charge her cellphone at a friend's house. When he told her that he saw her answer his call, she told him that it wasn't her number.
"I lied about my age," she says. "I didn't want to go to jail, so I pretty much played dumb for everything."
Thomason says denial is common early on in an investigation. Because she refused to cooperate, he had to walk out the door and give up on the interview. As he was leaving, he told her that if she wasn't comfortable with the situation she was in, he could set her up with some help. Then he let her go.
A few months later, Sarah got a call from her mother saying that the police wanted to talk to her about something. "I assumed it was about (Gathings)," she says. She had been out of that situation but decided she would talk with them.
He asked her questions about their first meeting to see if she would change her story. "You try to pin the person down to a story," Thomason says. "Then you work to rip holes in the story so they start backtracking."
Once Sarah conceded that Thomason knew what was going on, the truth began to come out. She finally admitted to having been a prostitute and said that she had made a lot of money for Gathings. He asked her why, if she was making so much money, she was wearing flip-flops in the middle of winter instead of good winter shoes.
Finally, he broke through. "She realized that she had made thousands of dollars for these people and didn't have a dime to show for it," he says.
After two or three more meetings, the police pieced together the puzzle of her story. But to get an indictment, they still had to talk to the rest of the people involved. In the federal system, investigators must establish that a crime has occurred and then must talk to everyone who might know anything about it. All of the suspects need to be indicted at one time. "Basically, it's a Christmas package," Thomason says. "Done and wrapped with the bow on top for the federal trial."
Since the Gathings and Key case, Thomason has continued to work toward identifying potential victims and is investigating five new cases. A definite victim has been identified in one case, three of the cases are getting closer to identification, and one is still in the beginning stages.
Traffickers and Clients
Although Missouri has been a leader in fighting human trafficking, investigating and prosecuting these cases is still difficult. The main obstacles are proving force, fraud and coercion. Many victims hesitate to identify themselves. Lack of trust, self-blame and brainwashing can keep them from telling the whole story. Until they divulge that they are working against their will, the only thing investigators can do is charge them with prostitution, which isn't their goal.
Many traffickers become involved in sex slavery after a history of other criminal activity. What draws them to sex trafficking, Thomason says, is that it's easier and more economical than other crimes, such as drug trafficking. When selling women, you have one woman who can be used again and again for profit with no need to replace her after each transaction, he says. It's the difference between goods and services.
The market for sex trafficking involves adult and child pornography, street and organized prostitution, strip clubs and massage parlors. The demand for women to perform these services has only increased because of the Internet. This market is appealing for traffickers, who can expect to earn up to $600,000 annually by prostituting four young women or children. Human trafficking is a $32 billion a year worldwide industry. After drug dealing, it is tied with illegal arms trade as the second largest criminal industry in the world.
Like most illegal activity, the market is underground. Some traffickers have regular clients, but others find their clients through ads. Websites such as Backpage.com, Cityvibe.com and USAsexguide.info provide a platform for sex advertising. Most of the time, Thomason says, the age indicated in the ad isn't accurate. A giveaway that the person advertised is underage is the use of cute symbols such as diamonds, stars and emoticons. According to the Juvenile Justice Fund, an Internet buyer is 65 percent more responsive to ads with age descriptors such as "young" or "barely legal." Many ads also contain photos.
Truck stops, massage parlors, hostess and strip clubs, street corners and many escort services are other avenues for trafficking people. In Columbia, trafficking often occurs in lower income areas, Thomason says, noting north Garth Avenue, Wilkes Boulevard and outer Interstate 70 as common locations. When he is patrolling for possible clues to human trafficking cases, he checks out massage parlors, sex shops and low-rent motels.
"For a while, Red Roof Inn was a well-known hangout for prostitution," he says. "Brandy (Key) would actually stay here and run her business from here quite frequently." When investigating these spots, Thomason hopes to catch a John coming out of one of these places. He'll follow him and wait for him to do something illegal, such as not using a turn signal, and then he'll pull him over.
He assures him that he is not there to make an arrest, and he asks him to explain what he was doing at these places. Thomason will catch him in a lie and usually get him to give up information about the place: who was working, how many people were there, how much it cost and how young the girls were.
This sort of proactive search is the first step in trying to identify possible human trafficking cases when the investigators aren't tipped off.
The Investigative Process
Investigators want to approach cases proactively. To do this, they try to target prostitutes to help them identify victims. They investigate clients and undercover chats and file shares. The identification of persistent juvenile runaways can also be key.
Operation Guardian Angel works to identify the demand of the sex trafficking market in what is called a Reverse Prostitution Interdiction Operation. Officers post fake advertisements of young girls on solicitation websites and try to find the men who are looking to purchase services from underage women. The Johns are then arrested and can be charged and prosecuted under Missouri law.
Thomason says the average investigation usually begins with a search through online advertisements. Once an ad is identified, Thomason and his partners pose as clients and contact the potential victim. Once they meet the victim, they explain that they are police investigating potential human trafficking. First and foremost, they are trying to protect potential victims, so the interviewing process is delicate.
More often than not, investigators will need multiple visits and interviews to persuade the victims that they have rights and can be helped. Occasionally, police must charge the women with prostitution and incarcerate them in order to keep them safe and away from their abusers until they decide to cooperate.
After the victims have been taken out of the possession of their abusers, they are provided with immediate assistance such as housing, food, medical care and legal services. After being trafficked, most victims have mental health issues and need counseling. "For a while I was almost suicidal," Sarah says. "I stopped taking my medicines and everything because I was so tired."
Many victims also need life coaching because they haven't been taught how to live independently when they were held captive. Additionally, they are provided with income and living assistance with the ultimate goal of getting on their feet again. In Columbia, organizations such as the Central Missouri Stop Human Trafficking Coalition help provide assistance to victims of such crimes.
But the memory of their experience lives on within many of the victims for years. "It just sucks when you go to meet someone or go on a date and they ask you about your childhood and from 16 to 19 you have this thing that you are dealing with that you don't want to tell them," Sarah says. "So it's hard. When you have a new boyfriend, you think, 'I wonder if they would still love me if they knew this about me?'"
The Fight isn't Over
Until the demand is gone, human trafficking will persist.
The difference between Missouri and other states is the proactive and out-of-the-box methods for finding clues. Government funding allows the Western District to keep these task forces alive and fighting human trafficking. But it takes more than money and police officers to take down these criminals.
"In these cases, you have to rely on other people to help you that you can trust and give information to," Thomason says. "You need the backing of the government system to give these victims the help they really need."
It is also important, he says, to keep the penalties harsh for traffickers to keep them off the streets. In Missouri, at least 80 percent of the minimum 15-year sentence must be served. But these cases aren't over once the traffickers are prosecuted and sent to federal prison. Law enforcement and other agencies check in on the victims regularly to make sure they are safe and haven't returned to prostitution or trafficking.
According to Thomason, the next step in stopping human trafficking in Missouri is to continue educating the public. They need to know what to look for so they can identify it when they see it happening.
Nanette Ward of the Central Missouri Human Trafficking Coalition says the public is becoming more aware of the problem. "The full scope of what it is, the many forms it takes, the range of those involved in the crime, the diversity of victims and their needs as survivors in the community, (people) realize that human trafficking is everybody's business."
Ward says the coalition promotes awareness and education around identifying the enemy, which includes the demand, not just the traffickers, and its victims. The group also collaborates with law enforcement and other entities involved in anti-human trafficking efforts to expand the network of individuals, professionals and organizations within the fight.
"The community is responding," Ward says. "In fact, on some days it seems overwhelming that the level of concern and interest seems to have reached a kind of tipping point. But there is a great deal of work yet to do."
Investigators must continue to focus on both the supply and demand side of prostitution in order to bring down the market. Law enforcement must forge better partnerships with nongovernmental organizations, such as social service agencies, shelters, schools, hospitals, hotels and other groups that have access to potential victims, so they can learn to recognize human trafficking and build a rapport with victims.
As the victim in the Gathings and Key case, Sarah says she thinks it is important for teachers and counselors in schools not to write off students who have gotten in trouble.
"All that was kind of happening to me," she says. "I was going to my guidance counselor. I was saying, 'Help me,' without saying what I needed help from. But I was dismissed as maybe just hanging out with the wrong crowd."
Now, she says that when she is walking around and sees a young girl with an older man, she can recognize easily what is going on. "I can spot it a mile away," Sarah says. "I might start talking to a girl just to see, and I'll find out what position she is in. And I am usually always right that she is in the same position that I was."
Since the investigation, Sarah has finished high school and is now working on her master's degree in social work. The road to recovery was difficult, but she says the help she received from the Central Missouri Stop Human Trafficking Coalition helped motivate her along the way.
"She was very educated for her circumstances," Thomason says. "She grew up in a hard life, but she was streetwise. When you talked to her, she knew exactly what she wanted to do in life and how to get there. A lot of people might know what they want to do but don't know how to get there, especially people stuck in that type of scenario, but she knew both of those things."
With the case finished and both Gathings and Key in jail, Thomason has shifted his focus to the other cases and has already made headway. This might have been Columbia's first successful prosecution of human trafficking, but it likely won't be its last.
Related Stories