Thanksgiving conjures up images of Plymouth pilgrims and Native Americans cheerfully breaking bread together in the American imagination. It's a rosy picture of colonization, and though certain elements of the classic Thanksgiving story are true, Native Americans' role during the historic harvest is frequently overlooked, misconstrued and ignored. As Columbians prepare for a day with family and friends, indigenous people are rarely discussed within the context of the holiday — or beyond it.
Missouri was once home to seven distinct Native American tribes. Through colonization and atrocities such as the Trail of Tears, many of the groups were wiped out or displaced to other parts of the country. Today, the state isn't home to a single federally recognized tribe. Despite the fact that the name "Missouri" comes from the tribal name Missouria, meaning "big canoe people," the state does little to recognize its native history. Despite the still-active hand of colonization at work, Columbia's native roots have not been forgotten by indigenous students and faculty at MU.
Ryder Jiron is a junior communications major at MU and an indigenous member of the Pueblo of Isleta near Albuquerque, New Mexico. Jiron has been president of Four Directions, a student organization for indigenous students and allies, since his freshman year.
"It's a lot of responsibility," he says. "We're the only ones keeping this organization alive. It would be so neat to have people to hang out with that have a similar background to us."
In the 1980s and '90s, the group membered in the double digits, Jiron says. Now, Four Directions has only two official members. As of Fall 2018 enrollment, Mizzou's student population had only 0.2 percent American Indian or Alaskan Native students — the lowest enrollment in 10 years.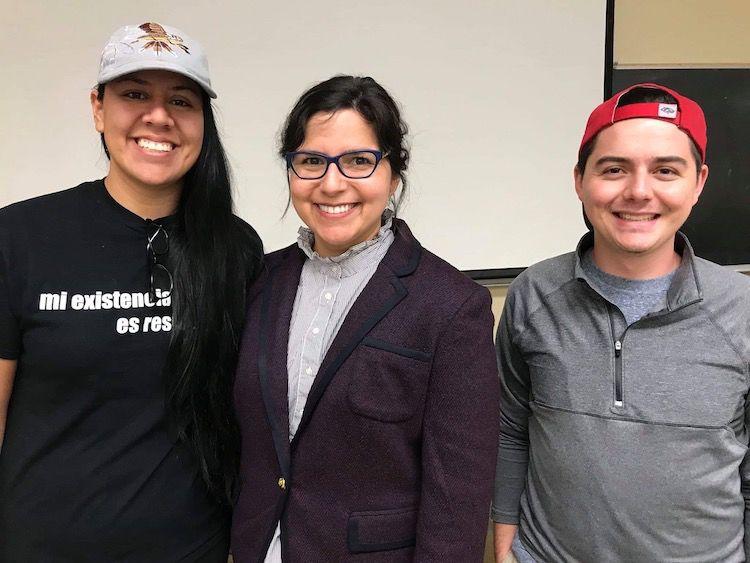 Soren Larsen, an MU geography professor who researches indigenous peoples, thinks that microaggressions and a lack of community have made the campus environment uninviting to Native students. "Native American students often come here, and they'll leave within the first semester," he says. "They don't feel at home, they don't feel welcomed, they feel anonymous and displaced, disconnected."
Even though Jiron has lived most of his life in Odessa, Missouri, being one of the only indigenous students at MU can be lonely and challenging. He has to battle misconceptions about Native peoples from both peers and professors. Four Directions works in conjunction with other marginalized student organizations on campus, but the challenges indigenous students face are not always comparable to other minorities.
"People always think of plains Natives," Jiron says. "They think of tipi and buckskins. These images in the media conglomerate over 500 tribes into one single thing. My tribe has headdresses, but they don't look anything like what people are familiar with."
Four Directions has been trying for two semesters to get permission from the school to paint a mural of indigenous people on a blank wall in the MU Student Center. In October, they finally received the go-ahead and formed a committee to find an artist and to finalize plans. The mural will depict an "indigenized Missouri" and pay homage to the seven different tribes that were once here. The project is in the process of being finalized, but Jiron hopes it will be unveiled in the spring of 2019.
"It would be honoring the land we are on and serve as a beacon to Native students and Native faculty," Jiron says.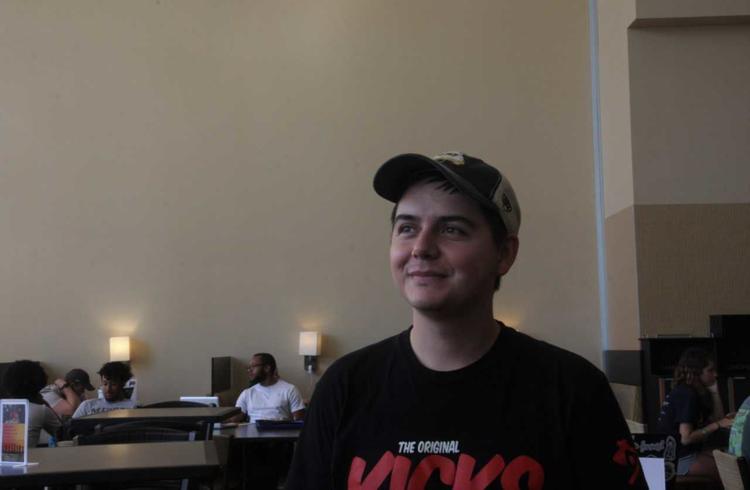 Joseph Erb, a professor of digital storytelling at MU, is a member of the Cherokee nation and an advocate for indigenous groups. He has worked with companies such as Google, Facebook, and Apple to embed Cherokee syllabary in their technology so that Native Americans can type with the correct characters. Erb is approaching the university for the third time trying to get an initiative passed so that Native American students who are of tribes that once lived in Missouri will qualify for in-state tuition. More than 24 universities in other states have similar opportunities for indigenous students.
"It seems crazy to me that you'd make an Otoe-Missouria (a federally recognized tribe in Oklahoma with a history of displacement from Missouri) person pay out-of-state tuition to go to school in their homeland," Erb says. "I think it's probably the smallest amount of native students I've seen at a big institution."
Perhaps the most dangerous and alarming misconception about indigenous people groups is the idea that they hardly exist. Although it is true that, due to genocide and disease, many tribes died out beginning in the 15th century, there are still 566 federally recognized tribes in America. This "invisible" people group is not a few scattered souls; indigenous peoples number in the millions and made up 2 percent of the national population in 2016.
Representing indigenous peoples more often and more accurately in media is an essential step toward dissolving misconceptions, says Christian Rozier, an MU professor of film studies and visual storytelling. He has been doing multimedia workshops with the Navajo nation of White Cone in Arizona and the San Carlos Apache nation for years.
"What must that feel like, to be fully cognizant of the fact that one's own country believes that they don't exist?" Rozier says. "That's the degree of collective amnesia that persists in this country."
Rozier is facilitating the production of a feature film about and involving the Apache nation. The film will be the coming-of-age story of an Apache man and his family. The filming is a collaborative process so that indigenous members will be co-creating in every step of the process. The project is, in part, sponsored by MU.
The film — named Peridot after a semi-precious green mineral that is mined on reservation land — is in pre-production and is set to be released in the fall of 2019. He anticipates creating an uplifting feature film but also aims to help members of the Apache nation tell their own stories.
"These communities persist in vast numbers and are an essential part of the American equation," Rozier says. "For America to truly understand itself, the contemporary indigenous experience must be included in the story of who we are."