Ragtime music's symphonic spirit lives on at the Blind Boone Home in downtown Columbia. Pianist and composer John William "Blind" Boone and his wife, Eugenia Lange Boone, owned the house during his thriving musical career. After 16 years of fundraising and renovations, the home opened as a community center Sept. 18. Boone lost his sight from brain fever at six months old, but he didn't let blindness stop him from achieving success. During his career in the 1910s, he reinvented ragtime music with his unique sound. Take a look at the artifacts that represent colorful moments in Boone's life.
Sculpture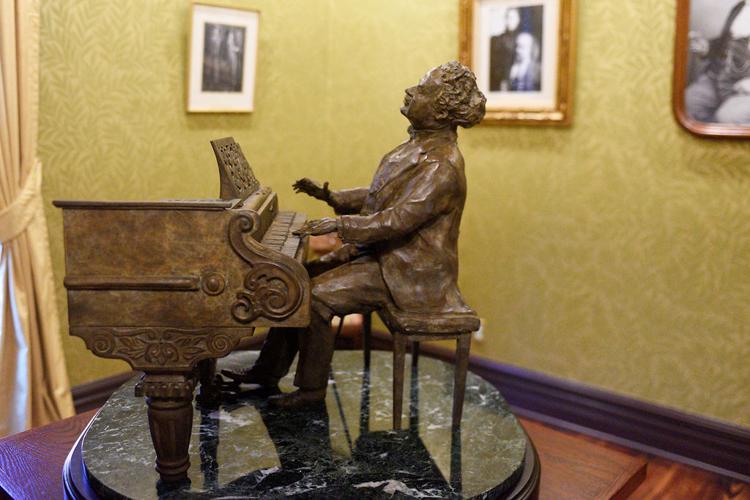 Clyde Ruffin, president of the J.W. "Blind" Boone Heritage Foundation, says Boone supposedly broke 16 pianos during his career because of the swift, impassioned pressure he applied to each keystroke. There were plans to replicate this bronze sculpture by artist Harry Weber into a life-size statue for the home's backyard garden, but the idea was ditched due to lack of funding.
Fireplace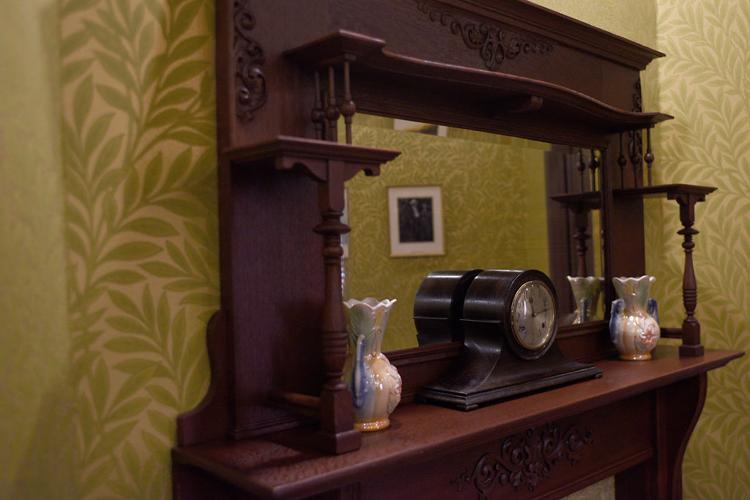 Board member emeritus Lucille Salerno says the fireplace has been in the home since it was constructed between 1888 and 1892. The mantel features ornate wood carvings. Before the refinishing, the mantelpiece was painted white, Ruffin says.
Concert Poster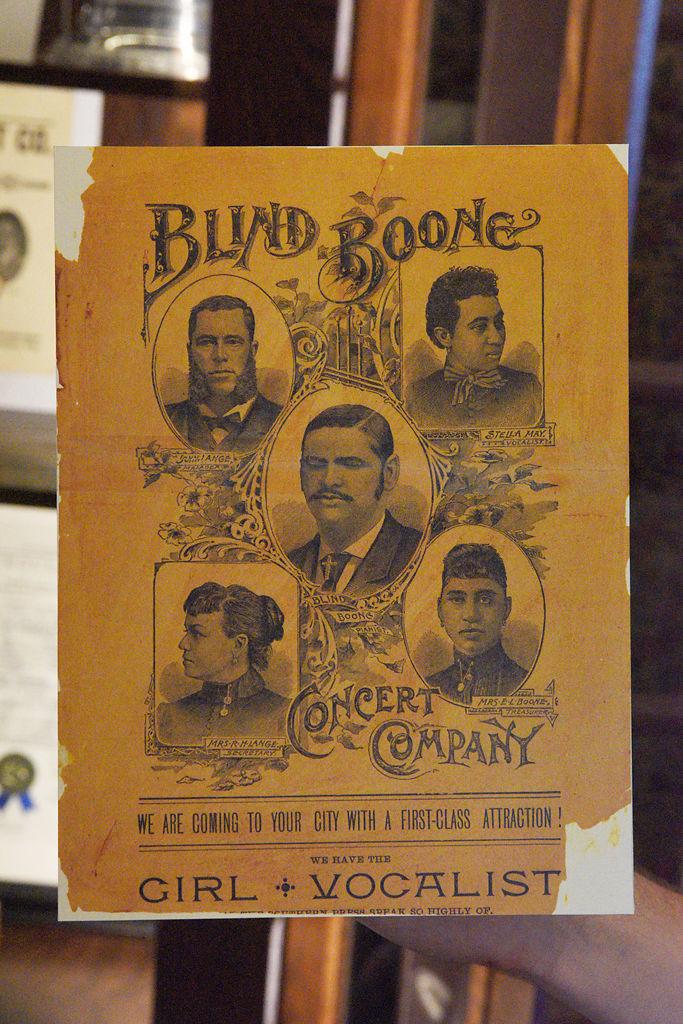 John Lange Jr., builder of the home and brother of Eugenia Lange Boone, was also Boone's manager. Salerno says posters were typical advertisements passed out by Lange's advance men, or public relations teams, who would travel to the site of the upcoming concert and hand out coupons and fliers for the show.
Piano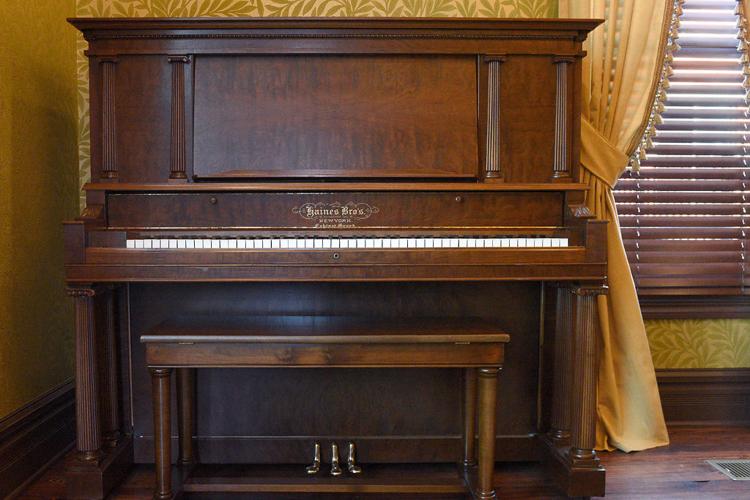 Boone used this 1904 Haines Brothers piano for practice when he wasn't downtown playing and socializing at a music shop on Tenth Street and Broadway, Salerno says.
Water Pitcher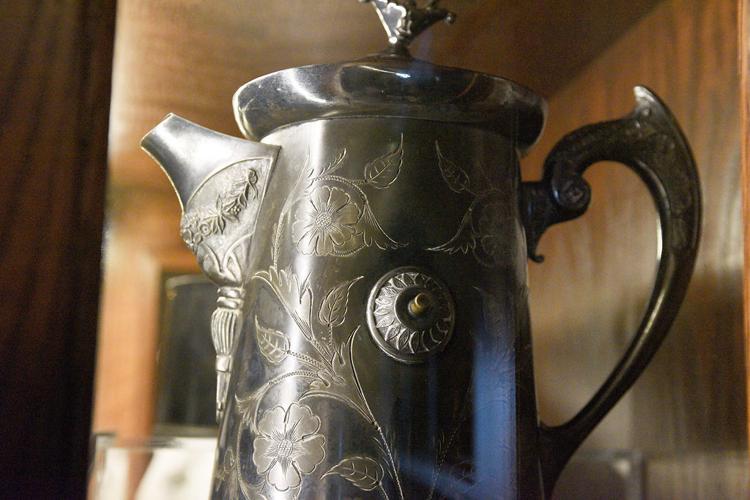 This silver water pitcher symbolizes the status and fortune of the Lange family, Ruffin says. It is the only known artifact in existence that was owned by the Langes and has been passed down through generations, he says.
Stairway
The renovation team constructed a closet underneath what was a floating stairway, to create storage and support as a safety precaution, Ruffin says. The 17-step stairway still has all of its original oak woodwork.