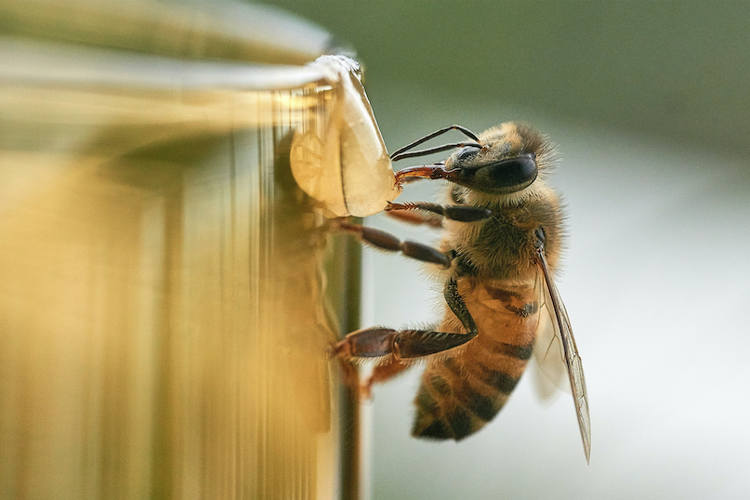 A strong, sweet scent wafts through the air as uniformed comrades move across a grassy field. With each step, the sharp sound of humming grows louder. There's a familiar rush of adrenaline and sense of danger — something now missing from their daily lives. These veterans are part of a program that takes them from buzzing military barracks to tending busy beehives.
Returning to civilian life can be a difficult journey, but agriculture is often a useful tool for transitioning. This is because agriculture offers a career alternative when conventional work environments aren't feasible. More than 10% of U.S. farmers are veterans.
A number of MU Extension programs help veterans enter agriculture, including Missouri AgrAbility, Missouri Beginning Farmers and Ranchers and Farm and Ranch Stress Assistance Network. Such programs offer veterans opportunities for holistic health, careers and wellness through agriculture, says Karen Funkenbusch, director of Missouri AgrAbility project.
Inspiration behind the buzz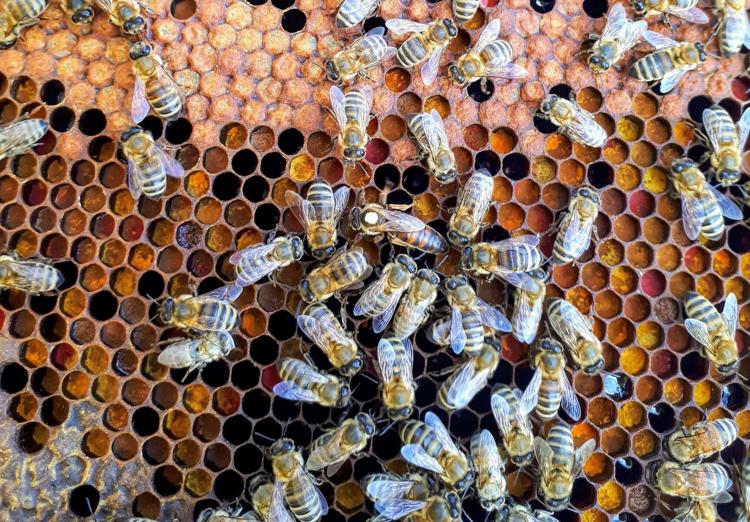 Adam Ingrao and his wife, Lacey, launched Heroes to Hives in 2015 on their Michigan farm where they taught five veterans how to manage beehives. Since then, Heroes to Hives has trained more than 900 veterans who now manage over 4,000 hives across the U.S.
In addition to the benefits for veterans, supporting honeybee populations is a vital endeavor for the country's food supply. Honeybees have recently been threatened by habitat loss, parasitic mites, climate change and other factors. This is problematic since honeybees contribute about $15 billion to the U.S. economy every year by helping pollinate crops. "Veterans are used to working within areas where they have missions that are larger than themselves," Ingrao says. "This is an opportunity to continue serving (their) nation as protectors of the most important managed pollinator on the planet."
Ingrao's own struggle transitioning from military to civilian life inspired the program. When veterans leave military service, they face many challenges, including depression, service-related health issues, substance abuse and finding purpose in their daily lives, he says. After Ingrao was discharged due to injury in 2004, he met Lacey, who helped him decide to go back to school where he took a beekeeping class. "From that point on, I knew that beekeeping was something that I could get behind," he says. "It was something that I could continue to serve my country by doing, and that was very important for me at that time."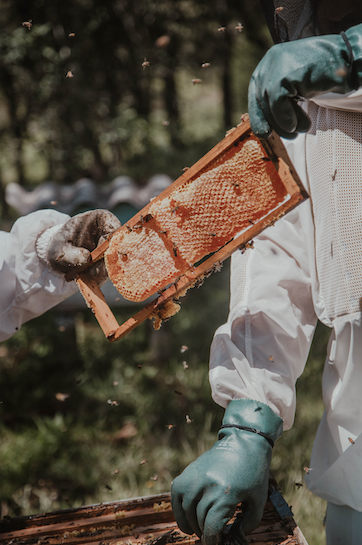 Beekeeping is also a therapeutic activity and provides a mindfulness practice that is helpful for veterans struggling with their mental health. "If we start to get outside of our head and think about other things, the bees bring us back by a sting," Ingrao says. "That kind of physical discipline, to bring you back to what you should be thinking about right now, is a really powerful aspect of beekeeping."
Bill George is an Army veteran from Chillicothe who got into beekeeping to increase the yield of his garden. Now, he and his wife run Crooked Hill Beekeeping where they sell bees, hive products and equipment. Although his reason for starting beekeeping differs from Ingrao's, George describes the effect similarly. It is a fully immersive, purposeful experience that focuses all of the senses and prevents recurring memories.
Missouri's program
When the program launches in Missouri this year, students will study beekeeping from March to November through a mix of online lectures and hands-on training. Students meet in person monthly and practice hive handling, hive inspections and honeybee health. For its pilot year, the hands-on portion will be taught at the University of Central Missouri's Mitchell Street Farm in Warrensburg, with plans to expand to additional locations across Missouri in subsequent years. Travis Harper, an MU Extension field specialist, leads this portion of the program. He says interest has been strong, with over 60 veterans signed up as novice beekeepers for the program's first year. 
Related Articles