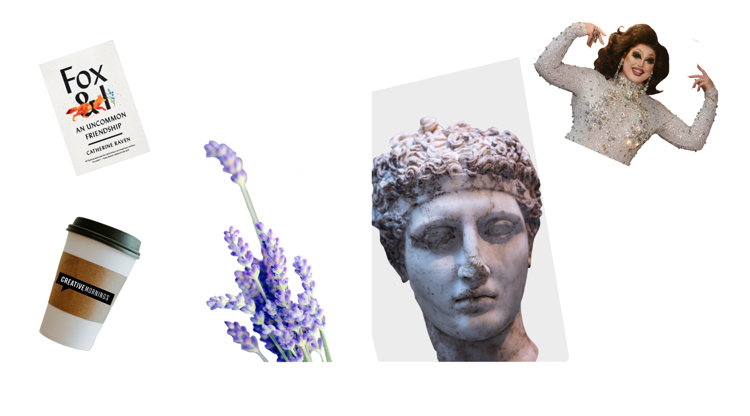 Each month, Vox curates a list of can't-miss shops, eats, reads, and experiences. We find the new, trending or underrated to help you enjoy the best our city has to offer.
Listen…
To Catherine Raven discuss her memoir FOX AND I with MU's Sarah Humfield as part of Skylark Bookshop's virtual event series. The book documents the friendship between a solitary woman and a wild fox, exploring the importance of the relationship humans possess with the natural world.
Virtual event, July 22, 7 p.m., register online
Support…
The MU Museum of Art and Archaeology as it moves to its new home. The museum, which moved off-campus to Mizzou North in fall 2013, will be displaying parts of its collection in the lower east level of Ellis Library. 
Smell…
The soothing aroma of wild lavender at Battlefield Lavender in Centralia. The farm grows 14 varieties of the herb and is a must-see for nature-lovers. Depending on the growth of the plants, you can come and pick fresh lavender yourself or purchase some from the farm's store. Classes for growing, tasting and crafting with lavender will also be available at Battlefield soon.
Battlefield Lavender, 20601 N. Rangeline Road, Centralia, Sat.-Thurs., 9 a.m. to 6 p.m.; Friday, 9 a.m. to 8:30 p.m.
Gather…
With fellow creators each month at CreativeMornings Columbia, which is free and open to all. The organization celebrates local talent and to connect like-minded people with the goal of forming a community that seeks creativity in all areas of life. The dates of the July and August meetings are still TBD, but will be hosted via Zoom with the themes of "Home" and "Release."
Fridays, 8:45 a.m.
Celebrate…
The local LGBTQ+ community at Mid-Missouri PrideFest. The event will be held at Rose Music Hall with headliners yet to be announced, and a parade will kick off the weekend.
Aug. 28-29