You've got the ring, a Pinterest board and your well-meaning family breathing down your neck for finalized wedding plans — it's the perfect time to find your dress. Whether you know down to the last satin button what your dream dress looks like or your Pinterest is an eclectic mess of organza and lace, we're here to help you find the perfect CoMo bridal boutique to fit your style.
As a bride-to-be myself, I set out on a mission to book a wedding dress consultation at every bridal boutique in CoMo. I've experienced a wedding dress consultation at each shop to really get to know every option's unique style and services.
Breeze Boutique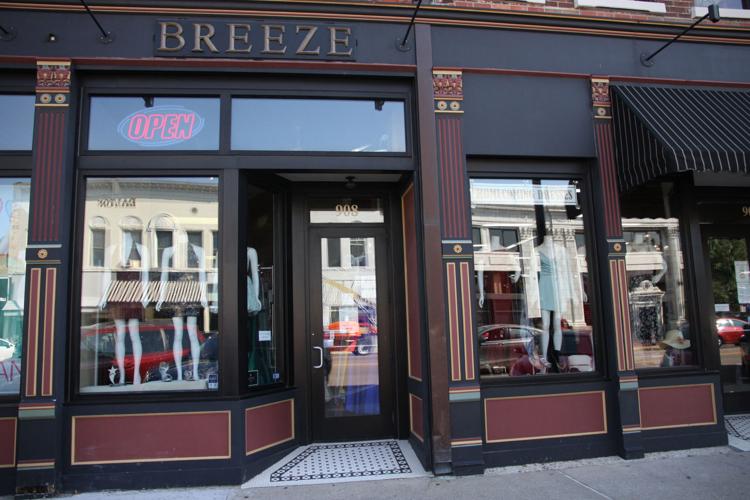 Address: 908 E. Broadway, Columbia MO, 65201
How to Book: Online
Price Range: $200-5,000+
Length of Appointment: 1 hour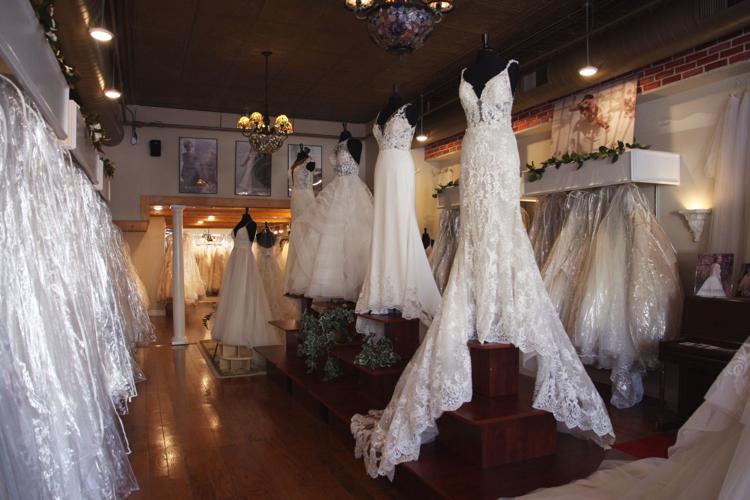 You've passed by the rainbow of special occasion dresses grabbing attention from Breeze Boutique's window, but you might have overlooked the second set of windows featuring the bridal store selection. Enter the store through the party dress entrance, and walk through the surprisingly spacious shop. You'll enter the wedding dress section and velvet-curtained dressing rooms with plenty of seating for any friends or family who join you to ooh and ahh.
Beyond wedding gowns, Breeze Boutique strives to be a one-stop bridal shopping experience. It has selections of dresses for bridesmaids, mothers, mothers-in-law and flower girls. It also carries bridal accessories such as jeweled hair pieces, and the veils range from modest to royal-wedding lengths, which are so long they're hung from the store ceiling. As for styles, Breeze's options include a range from sparkly ball gowns to less traditional silhouettes and bohemian flair.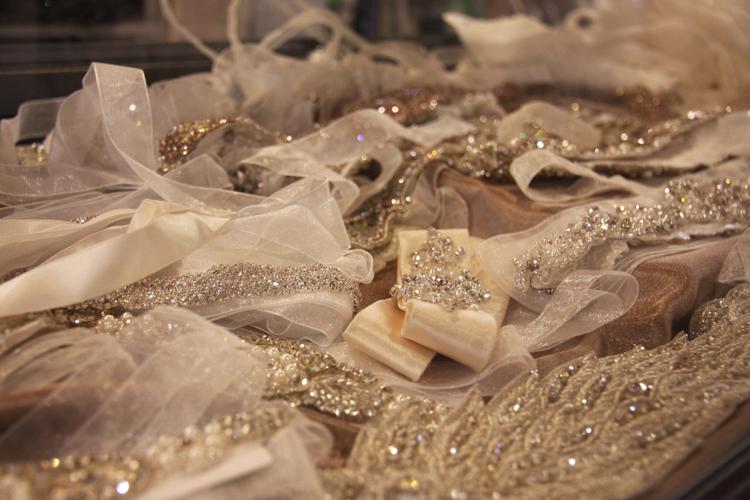 Vows Bridal Boutique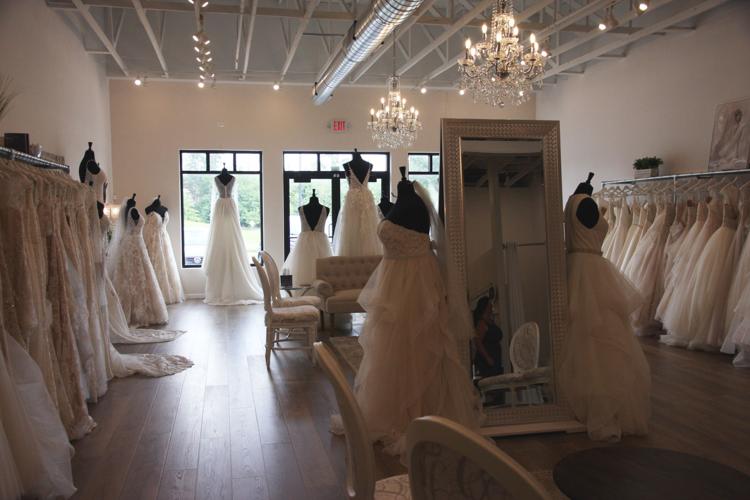 Address: 510 E. Green Meadows Road suite 103, Columbia MO, 65201
How to Book: Online
Price Range: $800-4,000
Length of Appointment: 1 to 2 hours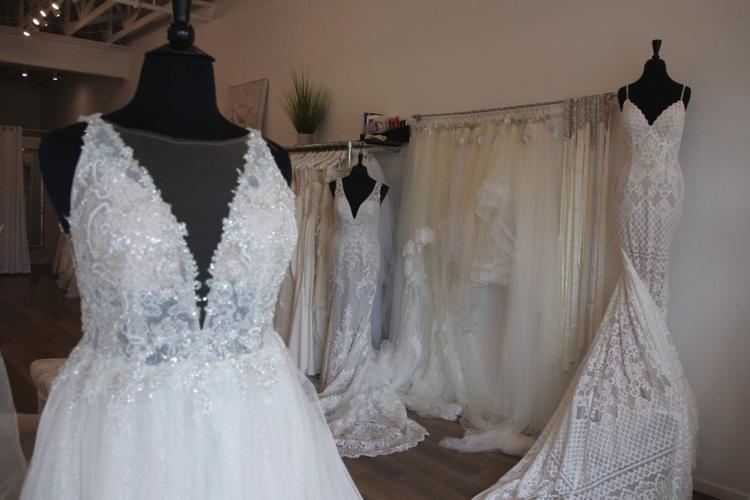 This boutique is a new addition to CoMo wedding culture and has a very modern, on-trend selection of dresses. If you've been doing your wedding dress homework and binging Say Yes to the Dress, the name Randy Fenoli might catch your attention. Vows begins carrying his dresses this fall, so it could be the closest thing to Kleinfeld Bridal that you're going to find in Columbia.
Even though there are affordable options at Vows, I would recommend booking a consultation if you're looking to up your experience. The store has a standard one-hour bridal consultation option and a bridal styling consultation, but if you're feeling really Beyoncé, it also offers a Premium Champagne appointment. For $150, you and your wedding party will get two hours of free rein to find your dress while drinking bubbly or mimosas. If you purchase your dress during the appointment, a portion of the consultation fee goes toward a down payment on your dress. Vows is focused on wedding dresses and bridal accessories such as veils and tiaras but not extras such as shoes or outfits for flower girls. However, its consultation felt high-end, and they did have some affordable options such as off-the-rack dresses.
David's Bridal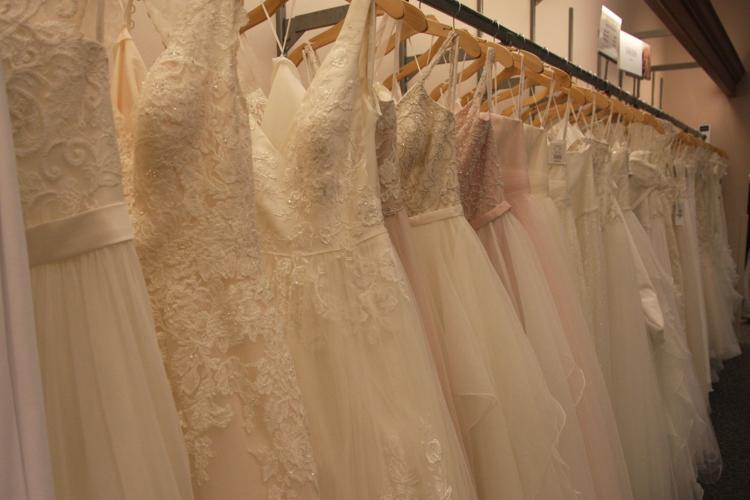 Address: 203 N. Stadium Blvd., Columbia MO, 65203
How to Book: Online
Price Range: $40-2,000
Length of Appointment: 1 hour to 90 minutes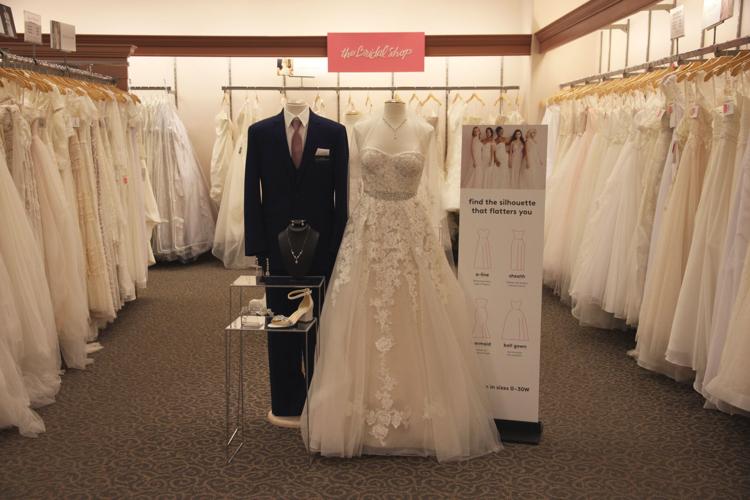 This is the only chain bridal store on this list, but it is definitely an option for brides to consider in CoMo. Almost like the Target of wedding dress shopping, David's Bridal excels in accommodating the very busy and budget-conscious bride. If you work multiple jobs or are a full-time student like me, the store's late hours accommodate your schedule. The store has dresses as low as $100 and has some simple, casual options for mature brides and beach weddings. The size selection runs zero through 30, and the store has faux pregnancy bumps for expecting brides to wear as they try on dresses to simulate how far along their pregnancy will be at the time of the ceremony.
Because it is part of a large chain, David's Bridal could be a great choice if you have bridesmaids spread out across the country. The women in your wedding party can go to their local shops to try on the same styles you've selected at your location. In fact, the store manager said many brides choose to purchase bridesmaid dresses through David's Bridal even when they buy their wedding dress elsewhere.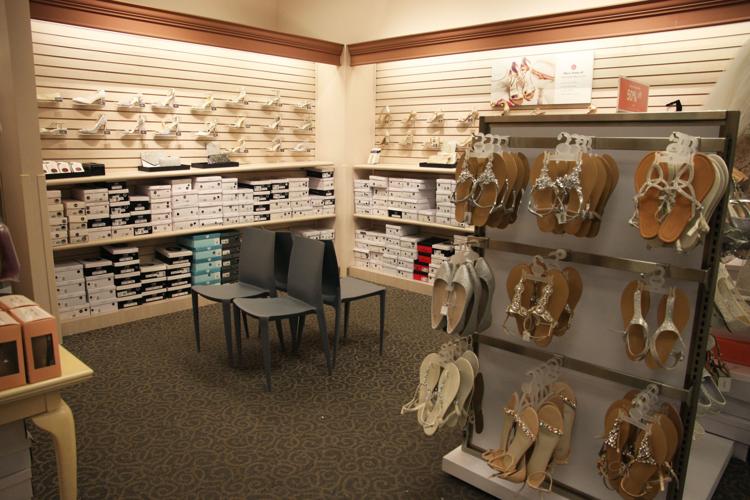 David's Bridal is the only option in Columbia with in-house tailors and an, honestly surprising, array of bridal services. It offers wedding dresses, tuxes, suits, mother of the bride dresses, flower girl dresses and accessories. It also has a range of undergarments, heels, flats and jewelry. Though not the most "boujee" bridal option, David's Bridal definitely won points for inclusivity, simplicity and budget.
Belle Mariée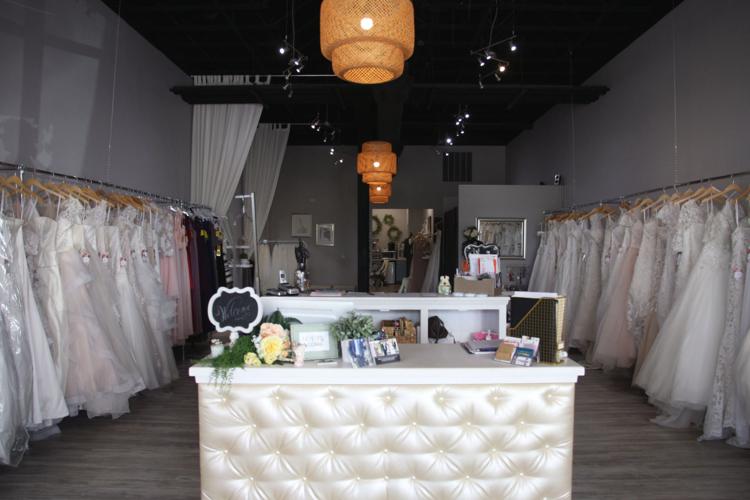 Address: 2703 E. Broadway suite 139, Columbia MO, 65201
How to Book: Online
Price Range: $350- $2,000
Length of Appointment: 30 minutes to 2 hours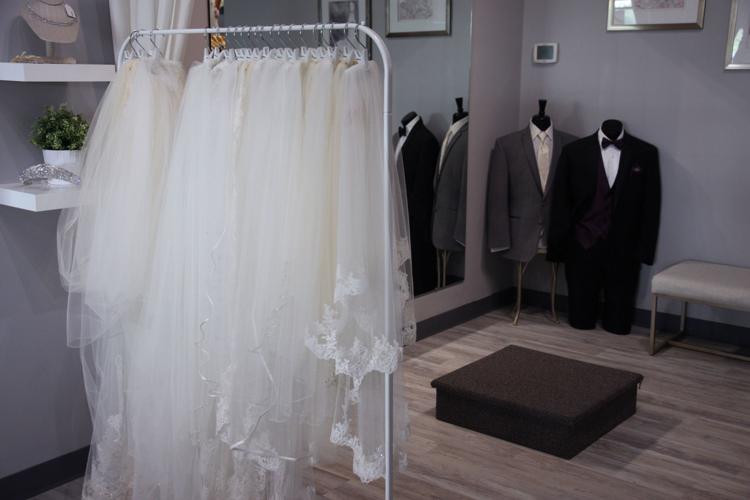 Belle Mariée is a charming choice for a bride who wants a luxurious consultation experience but also is budget-conscious. This store doesn't offer as many full-outfit options as other boutiques, such as undergarments, shoes or dresses for mothers of the bride. However, it has bridesmaid dresses, tux rentals and bridal accessories. There are three options for appointments: a free 1.5-hour bridal consultation, a two-hour Rêver Bridal consultation for $50 and a bridal styling consultation for only accessories. The Rêver consultation includes light refreshments, gives you time with the store alone and allows up to 10 guests if you have many bridesmaids or the desire to throw a small family reunion.
Like most bridal boutiques, wedding dresses can take up to eight months to be ordered and go through alterations, so make sure to plan your appointment wisely. Mindful of bridal budgets and time crunches, the boutique also has a selection of dresses that can be bought off the rack. Many of the off-the-rack dresses have been worn once and then carefully cleaned. Dress sizes run from 6 to 14 in standard sizing and they have plus size options. There is a style for everyone, but the store would be especially of interest to brides with a more rustic, romantic style. Overall, Belle Mariée excels in its customer service and has a variety of styles and price options without being overwhelming.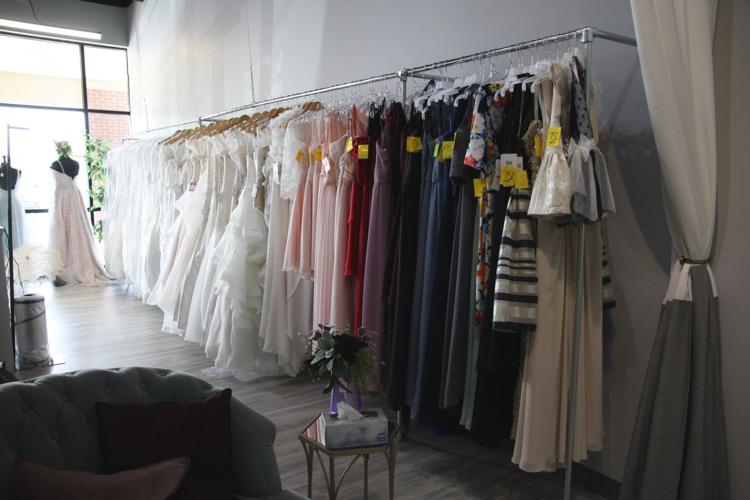 Conclusion
Just as every bride is unique, so is every wedding dress boutique. Luckily for you, Columbia has some excellent options whether you just want to try on some dresses with a consultant's help or if you're ready to put your money where your ring is. No matter where you decide to book a consultation, enjoy the experience, don't be afraid to ask questions, be the center of attention and lean on your consultant's years of experience. And if you think you've found the perfect dress but haven't had that Kleinfeld moment yet, try on a veil. You can thank me later.
Still not sure where to start? Let this quiz make the decision for you!
Related stories