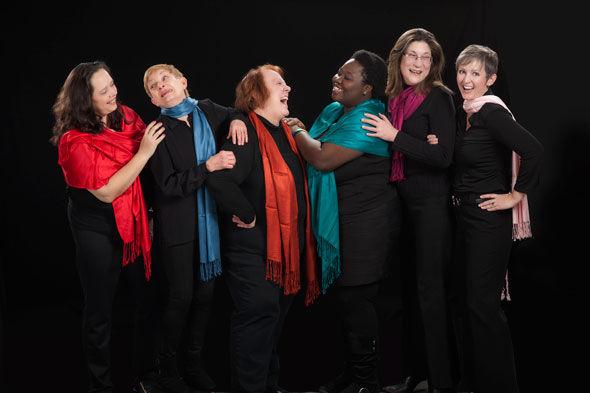 Columbia Entertainment Company presents an award-winning production about issues that women struggle with from adolescence to adulthood. Love, Loss and What I Wore highlights women's triumphs and trials and the role that fashion plays in each of these common scenarios.
"Every woman remembers what she was wearing at a particular time in her life when something important happened," cast member Dianna Long says. "This is so universal." Long says that every woman will be able to identify with the characters in the play, which makes it such a joy to watch.
Nora Ephron, writer of When Harry Met Sally, and sister Delia Ephron wrote the play based on the 1995 book of the same name and added experiences from their friends' lives: a teenage girl finding the perfect prom dress, a woman fantasizing about the ideal husband and a mother purchasing her daughter's first outfit.
Bill Farfan, director of CEC's performance of the show, recognizes the potential to touch on both big milestones and trivial moments with equal intensity. "It is the power of the feminist spirit," Farfan says. "The power of the human spirit is pervasive throughout the show."
A group of seven women, veterans and first-time performers, grace the stage in this diverse production. "Expect to laugh out loud, expect some memories to come back," cast member Rita Dian says. "It's just a good old fashioned girl's night out."