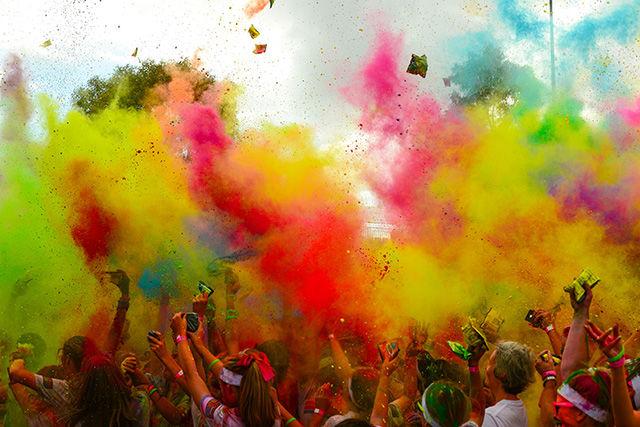 Add sparkle and a skip to your step when Columbia hosts the Color Run. The Shine Tour will include a new color zone with the addition of glitter. These craft supplies will be incorporated throughout the course and provided in shine packets.
Dane Jensen, event director for Bigsley Event House, is in charge of coordinating Columbia's Color Run and says the 5K aims to be an unforgettable run for all involved.
"Our main goal is to be able to provide a memorable experience for the runners, get enough people out there where we can be able to donate a significant amount to the charity we are partnering with," Jensen says.
Travis Sappington, regional coordinator of the Food Bank for Central and Northeast Missouri, says participants can give back by volunteering for the event or donating money during registration. The money raised will benefit the Food Bank's Buddy Pack program, a supplemental food program for children that provides backpacks full of supplies for days
without school.
A large turnout is expected at the Shine Tour, which will feature music, dancing and free giveaways for those who are waiting for the starting gun to sound. Once the shot is fired, participants can run into a downpour of glitter and rainbow paint.