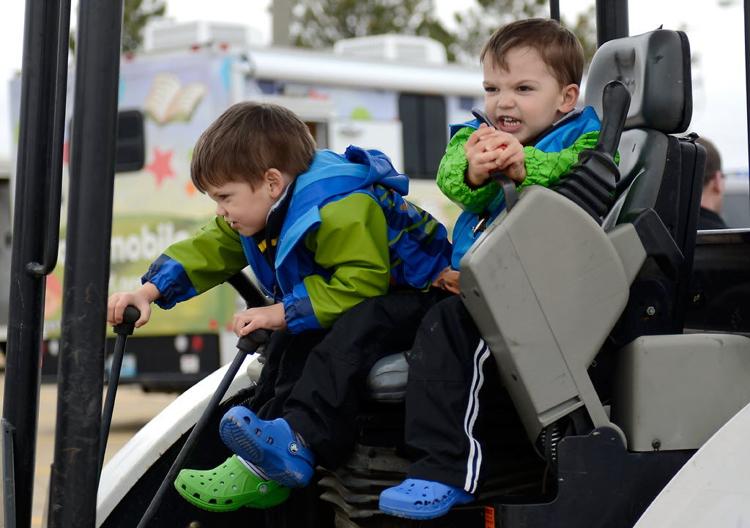 Fulfill childhood dreams of being behind the wheel of a fire truck, or climbing aboard a tractor at Tons of Trucks.
Columbia's Parks and Recreation is teaming up with NashFM to host the annual event. With past years bringing in several thousand people, this year is expected to be no different, says Tammy Miller, Columbia's Parks and Recreation public information specialist.
Cassie Dins, Hillcrest Community Center's special events coordinator, decides which vehicles will appear at the event. This year will feature several construction and service vehicles. Dump trucks, cement mixers, fire trucks, city buses and ambulances will all be on hand.
Their operators are more than happy to showcase both the roles of the truck and their roles in the community. "We really love to promote the good work that various service, emergency and city personnel are doing out there everyday," Dins says.
The event was previously held at Cosmo Park, but changed venues last year to better accommodate attendees. Dins says that Columbia Mall parking lot also allows room for growth in the future.
So whether you are a kid or just a kid-at-heart, this event's aim is to provide a free, fun time for everyone.